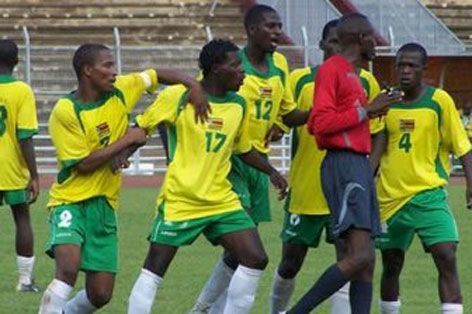 By Brian Nkiwane THE Zimbabwe Under-20 soccer team has failed to travel to Angola for the second leg tie of the African Youths Championships that was scheduled for Luanda this afternoon, Standardsport can reveal. The Young Warriors' trip was postponed on several occasions last week, but finally, Zifa chief executive officer Jonathan Mashingaidze confirmed to Standardsport yesterday evening the team was no longer travelling to Luanda due to financial problems.
"We have been trying our best to make arrangements with the travelling agent that has been handling the Young Warriors trip but we could not reach common ground and the charges were just out of this world. We have been wearing a plastic face all along but now things have just become tough for the association. The association is reeling under debts and as of now it's bankrupt," Mashingaidze said.
The travelling agent is said to have been demanding guarantees from the association which the beleaguered association could not produce, dealing  a big blow to the prospects of young footballers and their technical team who spent almost a week preparing for the trip.
"At one point we ended up having problems with one service provider so we decided that we should not get into those deals again. We even tried to charter a plane direct to Luanda but the fares where just too much, the association has no money for now," Mashingaidze added.
Mashingaidze said as Zifa they had already written to the Confederation of African Football (CAF), the hosts, Angola, Mozambican referee Chirindza Samuel and his assistants, compatriots Marengula Chadreque and Nhatuvi João Paulo as well as fourth assistant Rachide José Maria and match commissioner  Anthony Kasule from Zambia.
"We hope they will understand our plea and maybe we can get another chance to participate, you never know," Mashingaidze said.