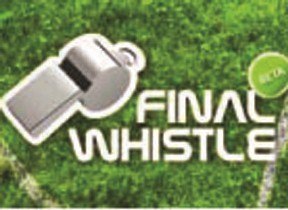 GREEN is the colour of jackets worn by most national sports associations in Zimbabwe.
Report by Albert Marufu Religiously, administrators don the green jackets that have the country's pride — the star and the bird — printed on their breast pockets at every single one of their meetings. However, though the colour green symbolises life, administrators have stifled life out of our sporting disciplines.
We might not be as rich in talent as the Brazilians in soccer, Indians in cricket, East Africans in long marathon races or Jamaica in sprints, but for what we lack, we compensate in the enthusiasm and passion displayed in schools sport.
Football is a typical example of how not to run the game with decisions detrimental to the development of the game being made.
Recently, Zifa officials saw it fit, without carrying out any investigations at all, to accuse two of the country's promising players —Knowledge Musona and Ovidy Karuru — of fixing games. Their "crime" was being seen in the company of Henrietta Rushwaya, a person Zifa deems, without evidence, as the brains behind Asiagate.
This was a few days before the crucial Africa Cup of Nations tie against Burundi when we scrapped through, courtesy of a Musona goal, to set a date with Angola in the final round qualifier.
Musona subsequently withdrew his services for the Warriors pending "an apology from Zifa", which however does not appear in sight as Zifa president Cuthbert Dube is on record as having said the nation can do without its talisman.
That certainly is akin to bringing a foot shooting season upon ourselves! Right now we are not even sure if Musona will be available for this important game. The match against Angola on September 9 is very important and, while our opponents took advantage of the Fifa calendar to play a warm up game against Mozambique in preparation of the tie, the Warrior never had the chance.
This was inspite of assurances by the Zifa board members that the coach would be given all the support needed to prepare for the game against Angola. To add insult to injury, Zifa hit below the belt by denying the Under-20 team a chance to fulfill the second leg of the Under-20 championships.
"The association is broke," we were told by Zifa chief executive officer, Jonathan Mashingaidze after the association failed to raise US$37 000 needed for airfares and food. Sadly, heavy penalties now await Zifa.
Minister of Education, Sports, arts and Culture, David Coltart, could not have said it better: "It is intolerable that a sport which should be self-financing such as football is in such a chaotic state that funds we can ill afford to divert from education and other sports, have to be spent in this manner bailing out Zifa."
The nation expects a better approach from Zifa as the Warriors prepare to take on Angola in the 2013 Afcon qualifier.