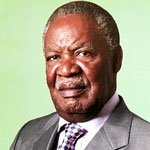 CIVIL society in Zambia has warned the country's president, Michael Sata, against copying the leadership style of his Zimbabwean counterpart, President Robert Mugabe, as this could have dire consequences for the country.
Report by Nqaba Matshazi Sata is one of Mugabe's closest allies in the region, but the Southern African Centre for the Constructive Resolution of Disputes (Saccord), warned that the Zambian leader was fast learning lessons from the Zimbabwean leader.
"Those in power must also stop emulating the Mugabe type of leadership, which is aimed at harassing and intimidating political opponents," read the statement from Saccord.
The organisation noted that since Sata assumed power, the police and other state security agents were regularly being deployed to allegedly harass political opponents, something not common in Zambia but synonymous with its neighbour, Zimbabwe.
"It is disheartening to slowly realise that those in power here now have taken up bad lessons from Mugabe's leadership, which took that country to near hell," the statement continued.
"Let them not use the police and other security wings to do their dirty political jobs."
Sata came into power through a wave of popular democratic support, but a year into his rule, there are fears that he is exhibiting dictatorial traits, which Saccord claimed had not been seen in Zambia since the days of former presidents Kenneth Kaunda and Frederick Chiluba.
The Zambian leader has not done himself any favours by hobnobbing with Mugabe, who has fallen out with most leaders in the southern African region.
Zimbabwean politicians have also expressed their anger at the way Sata conducts himself at Sadc meetings, saying the Zambian leader made a fool of himself with his antics while defending Mugabe.
A highly-placed source once said, even the Zanu PF delegation at the Sadc troika meeting in Angola was embarrassed by the way Sata kept springing to support Mugabe, even when there was no need to.
At the moment Sata seems to be the only leader who backs Mugabe at regional fora, and he does it in a manner that has invited ridicule and scorn onto himself.
Saccord said Sata's rule was worse than that of his predecessor, Rupiah Banda, saying that this could lead to political deterioration in the country akin to Zimbabwe and Kenya.
"Our leaders in politics as well as in the church need to skilfully address this growing threat so we do not have our country going down the Zimbabwe or Kenya way," the statement from the organisation, signed by spokesman, Obby Chibuluma, noted.
Zambia has been hailed for its democratic transfer of power in recent years, but there are fears that it is in danger of sliding backwards.