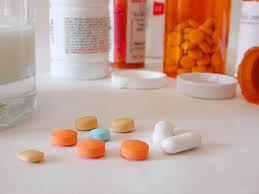 SEVERAL schoolchildren fell ill in Chiredzi last week after they were administered with some tablets during the on-going national treatment against bilharzia and intestinal worms programme in the district.
REPORT BY PATRICK CHITONGO The programme was targeting children from one to 15 years for intestinal worms control and three to 15-year-olds for bilharzia.
Health officials at Chiredzi General Hospital told Standardcommunity that the programme was conducted after a recent research showed that there was high prevalence of bilharzia causing parasites and intestinal worms in Chiredzi and Gutu districts.
The research was conducted by the Ministry of Health and Child Welfare in conjunction with the University of Zimbabwe.
But several parents complained that their children experienced some ailments ranging from stomach ache, vomiting, nausea and headaches soon after taking the tablets.
One of the parents, Farisai Mautama, who has children at Chiredzi Primary and Hippo Valley Secondary schools, said her children came home from their respective schools complaining of a fever- like disease.
They had running stomach and were also vomiting.
She said the children told her that they had started feeling the discomfort after taking the tablets.
"My children are part of several pupils who were affected by these tablets which they were given at school," she said. "I heard that several pupils were picked up along the way from school after failing to walk to their homes. I feel the school authorities should have told us of the impending medical exercise so that at least we are not caught unawares as is the case."
Another woman, Joice Mugiviza also said her child a pupil at Tshovani primary school came home complaining of chest pains, head ache and was also vomiting. A senior teacher at Shingai Primary school confirmed that one of their pupils experienced difficulties soon after taking the treatment.
"We are not allowed to talk to the media but I can confirm that a boy at this school had some difficulties walking home after taking the tablets," said the teacher. "We referred the boy to the hospital for medical attention."
Efforts to get a comment from Chiredzi General Hospital medical superintendent Doctor Paul Ngere where fruitless as he was said to be in a marathon meeting last week.
However, a senior Pharmacist at Olives Pharmacy in Chiredzi urged parents not to panic because the drugs that were used in the exercise were not harmful. He said Abendazole, which was administered against intestinal worms, had very minimal if side effects, if any.
The pharmacist also said Praziquantel, which was also used for the prevention of bilharzia, had an unpleasant smell that upsets the nostrils leading to vomiting.
He said the drug must be given to patients at bed-time to avoid vomiting, suggesting that it could be the reason several pupils reacted because it was administered at the wrong time.
"Praziquantel is very safe drug just like Abandazole but that drug must be given to patients when they are going to bed because of its unpleasant smell," he said. Efforts to get a comment from the Minister of Health and Child Welfare, Henry Madzorera were fruitless last week.
Related Topics