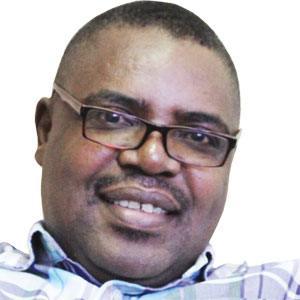 A lot has been said about why Zimbabwe lost in Angola, thereby failing to qualify for the African Cup of Nations tournament to be held in South Africa next January. Debate has been heated concerning the state of our national football and why we have been perennial underachievers. In our edition last week (The Standard, October 14-20 p44) we carried an article titled Inside Warriors' camp: Preps for Angola tie. Our aim was to give our readers an opportunity to assess the technical department. Report by Nevanji Madanhire
We have sent a reporter into camp each time the Zimbabwe Warriors are preparing for a crucial tie. In this piece we try to explain what our conclusion has been each time we have done this. The invariable conclusion is that the technical department suffers from functional illiteracy in the coaching sense.
This is not to lampoon anybody but merely to state: the fact that an individual played football successfully at some high level doesn't make him good enough to be a coach. Playing football is a psychomotor skill. A psychomotor skill "is demonstrated by physical skills such as movement, coordination, manipulation, dexterity, grace, strength, speed; actions which demonstrate the fine motor skills such as use of precision instruments or tools, or actions which evidence gross motor skills such as the use of the body in dance, musical or athletic performance."
There is no doubt national coach Rahman Gumbo and his assistants Peter Ndlovu and David Mandigora were hugely endowed with these skills during their playing heyday. But coaching is altogether a totally different ball game, especially when it comes to dealing with a national team. One assumption that any national team coach makes is that all the players called into camp are adequately endowed with psychomotor skills; the coach's brief is therefore to integrate all these skills into a functional unity. This is where a bit more literacy is needed than in playing.
First, I will talk about literacy in the literal sense. Literacy means someone can read, write and count. No doubt Gumbo and his technical advisers are reasonably competent in these, but did they read, write and count in their approach to the Angola game?
Many years ago I had a chance meeting with Leo Mugabe when he was Zifa president. I asked him whether his national coaches ever wrote what one would call a coaching plan, something like what a teacher writes before every lesson and calls a "lesson plan". I also had a chat on the same subject with Sunday Chidzambwa when he was the national coach. I was struck by the similarity of their answers: "Is that what great coaches such as Ferguson do?" Yes it is, for goodness's sake! (In my coaching days my principals insisted I write a plan before every session to focus every bit of practice my players did on a particular goal).
But when we look at the report in The Standard we are amazed by the lack of a planning. Every activity from the exercises and the prayers that followed each session seems not focussed on any grand plan; we don't see any effort to hone each player's skill for a particular purpose.
For example, we knew that Angola striker Manucho was going to pose the greatest threat to our success; so in training we needed a deliberate effort to hone the defence skills of our players to deal with the Manucho threat. This needed a written plan with testable objectives that would be assessed at the end of each training session. We need coaches who are that literate.
Every coach should produce a written strategic plan that is approved by the Zifa board before even calling any players into camp. Players would subsequently be called strictly to fulfil that plan. For example, if the plan was to defend our two goal advantage, the emphasis should have been on calling effective defenders rather than strikers; strikers did their jobs in the first leg, so the onus was now on the defenders.
A simple SWOT analysis —What are our strengths? What are our weaknesses? What are our opportunities? What are the threats? — would have made a reasonable strategic plan and any literate coach and his technical team should be able to produce one in writing which should be assessed by the Zifa board or whoever is responsible for the performance of the national team. At this stage the technical team could even consult other coaches in or outside the country.
One of our strengths, for example, was that we had a two-goal lead while our major weaknesses were that we had conceded a goal which would count double for the Angolans in case of a scoring draw, we had an inexperienced goalkeeper and very importantly, we were playing away.
Our major opportunities were that of defending the two-goal lead and scoring just one goal which would have won us the day. Our major threats were the danger posed by world-class strikers such as Manucho and the hostile away crowd.
From this simple analysis, the technical department could have worked out the critical success factors namely, a rock-solid defence and a mid-field to boot. Only when this has been done and work-shopped can the technical department call in players.
How on earth can players be called into camp when the coach has not written down for the board what he is setting out to do? The strategic plan justifies team selection and team selection justifies the strategic plan. Which part of the strategic plan, for example, was Knowledge Musona — or any other player for that matter — supposed to fulfil?
Each player's presence in camp should be justified this way and Zifa should not release airfares before this is done! The country's highest flying player does not necessary fit into all strategic plans. There are times when the infantry can do the job without the snipers!
From this simple strategic plan, the technical department would come up with daily coaching plans that spell out the three stages of learning namely, motivation, guidance and practice. Please note that prayer is not one of these stages because it transfers responsibility to a God who has another 150 national teams to bless!
The daily plans would include the aims to be achieved in training, the objectives, the skills to be improved, the practice to be done and the assessment of the day's activities.
An example of an objective would be: By the end of the session defenders should be able to perform activities that can shut out Manucho. This would mean knowing Manucho's height, how high he jumps and his fastest speed — this information could be got from videos or from spies. In the training and practice session, the defenders would be training to match Manucho's speed and the height of his jump. Defenders would continue this practice until they can run and jump like Manucho. At the end of the training all defenders should be able to neutralise the menace of not only Manucho but other enemy strikers as well but the one who has done best in this regard would be given the task to mark out  Manucho while all the other defenders would be placed accordingly.
The import of this write-up is that only coaches who can plan in writing adequately and are able to execute their plans should be given the task of handling the national team.
African countries shun local coaches
Many African countries have had to resort to foreign coaches because local ones lack this planning capacity. In education we have relief (temporary) teachers who perform a crucial role in the system but the ideal situation is to have trained teachers who have gone through the rigours of planning lessons and effectively implementing their plans.
Local football is replete with coaches who use their memory as the basis of their coaching credentials rather than a systematic, learned approach to their job. The result is our football has remained right at the bottom of the ladder be it in the region, on the continent and on the world stage.
Feedback: email bnkiwane@standard.co.zw NB: This is a once-off contribution by the Editor.
Related Topics