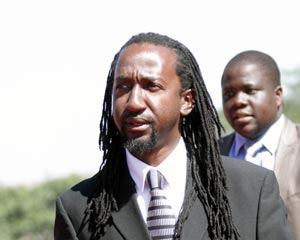 JOSTLING for parliamentary seats ahead of next year's polls has intensified in Zanu PF.
Report by Our Staff
Sources said although the Zanu PF Politburo recently banned its members from campaigning until the department of commissariat had announced rules to guide primary elections, several officials were already busy on the ground wooing potential voters and throwing mud at opponents.
A Zanu PF politburo member said the rules to guide primary elections were approved a few months ago, but they were yet to be announced because of uncertainty surrounding the crafting of a new constitution and the subsequent holding of national elections.
"Initially, we wanted to hold primary elections soon after the Second All-Stakeholders' Conference, but the party agreed that this will only be done after the referendum and delimitation of constituencies," said the source.
"Despite the directive to halt campaigns, as this is dividing the party, areas such as Harare, Mashonaland West and Mashonaland Central have become battle grounds as a number of senior officials there are being challenged by younger cadres."
Some of the officials whose constituencies are under threat include Local Government, Rural and Urban Development minister Ignatius Chombo, who is being challenged by businessman Innocent Matibiri in Zvimba North.
President Mugabe's nephew Patrick Zhuwawo is also being challenged by intelligence operative Francis Mukwangwariwa in Zvimba East. Businessman Phillip Chiyangwa, who was last year readmitted into Zanu PF, is also eyeing his former seat in Chinhoyi.
Chiyangwa is said to be supporting Chamu Chiwanza, who is reportedly interested in the Mabvuku, a constituency also being targeted by Zimbabwe Mining Development Corporation chairman Godwills Masimirembwa.
Efforts to get a comment from Zanu PF spokesperson Rugare Gumbo were fruitless last week. He, however, recently told The Standard that the party was not yet ready for primary elections.