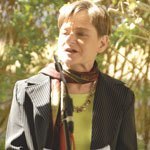 The Conservation Society of Monavale Trust's story is inspiring. A visit to lovely Monavale Vlei to enjoy this oasis of natural beauty in the heart of the suburbs, a guided walk, or taking your own wander, will fill you with wonder. This is what suburban dwellers can achieve when they pull together.  
Report by Rosie Mitchell
Wetland conservation has never been more burningly important than right now, with more and more precious vleis being ruined by illegal dumping, cultivation and construction, domestic and commercial pollution. Despite legislation and many on-going efforts to put a stop to it once and for all, construction, the worst onslaught of all on these precious areas continues, along with deliberately set fires, dumping, mealie growing and pollution. What no one stops to think about are the longer-term effects. These wetlands feed our water supply and clean our water naturally for us.
Mankind has totally destroyed over 50% of all the world's wetlands in just 100 years. The negative results are being felt all over the world, by all species, humans too. Do we care enough? We certainly should! If this continues in Harare at the current pace, we will soon run out of water! These wetlands are a lifeline, filtering our natural water supply, feeding into the rivers which in turn provide our drinking water. They are also home to many wildlife species and are very scenic, providing delightful greenbelts across towns and cities.
A group of suburban residents in Monavale did care enough to make it their personal mission to get the large vlei in their area protected.  Like so many of the greenbelts in and around Harare's suburbs, it was becoming an ugly wasteland used for dumping residential litter and for informal agriculture.  Their uphill battle began in 2001 and the Conservation Society of Monavale (Cosmo) Trust was set up in 2005 as a non-profit community-based organisation, its main objective being to improve environmental living conditions for residents, flora and fauna in the suburb of Monavale, with its primary focus, the preservation and restoration of the Monavale Vlei.  Like other city vleis, this forms part of the Manyame-Marimba watershed and so is vital to our continued city water supply.
Cosmo spearheaded a meeting of wetland stakeholders in May 2005, and the National Save the Wetlands Task Force was born and selected Monavale Vlei as a pilot project to demonstrate practical urban wetland protection, rehabilitation and conservation. In turn, two influential documents were published, Saving the Wetlands for People and the Environment in 2006 and Environmental Management Plan for the Monavale Vlei Biodiversity Project in 2007, and the same year, Monavale Vlei was designated a Wetland Conservation Area by the Environment ministry. The Environmental Management Agency (EMA) licensed Cosmo to carry out day-to-day management of the vlei. This has continued to date.
On the basis of the same documents, a United Nations Development Programme Global Environment Facility Small Grant was awarded, the first tranche arriving in 2009. This happily enabled Cosmo to restore Monavale vlei to an almost pristine wetland state, and other UN funding has made possible several training and awareness projects for a wide range of audiences. Cosmo has worked very hard to improve urban wetland awareness among policy makers and the public, through workshops, pamphlets, brochures, flyers, annual calendars, courses and lectures to educational institutions, school pupils and interest groups. Cosmo representatives regularly attend and speak at meetings focused on environmental issues and are widely respected for their knowledge and experience. They have built strong relationships with relevant government departments, agencies and officials, and are influential in these circles. Zimbabwe is now thankfully in the process of acceding to the UN Ramsar Convention on Wetlands.
Cosmo has now prepared its draft application to Unesco for Urban Biosphere Status and in its final form, this will be submitted next March.  If the area is declared a Biosphere Reserve, Monavale Vlei will likely be the very first such urban area in southern Africa!
Cosmo Trust has been conditionally offered Dutch Aid, enabling it to plan and hold an awareness training programme with help from an international expert, targeting government policy makers and city planners to familiarise them with the vital importance of wetland preservation as they are Harare's only source of water.
Related Topics