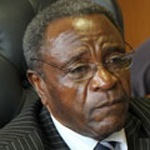 PREMIER Service Medical Aid Society (PSMAS) is on the verge of investing in Angola, as the country's largest healthcare funder and provider spreads its tentacles in the region.
REPORT BY NDAMU SANDU
Investment into Angola comes after PSMAS was invited by that country's government to provide healthcare services built on its experience in Zambia, according to group chief executive officer Cuthbert Dube.
PSMAS moved into Zambia in 2007 after winning a government tender and Dube said it is now the second healthcare funder after the government.
Angola is one of three countries PSMAS wants to venture into after receiving similar invitations from Mozambique and Southern Sudan.
"The team from Angola came and made a report back last Monday. We have to sit down as management and the board on the way forward," Dube said.
Dube said the team dispatched to Angola was convinced that it was a lucrative investment destination. The visit to Angola came after some embassy officials in Zimbabwe had toured PSMAS facilities.
He said the investment into Angola would be made next year after an evaluation of the requirements of that market.
Angola has become a lucrative market for Zimbabwe businesses.
Life assurer Fidelity Life, once had a management contract over Angolan firm A Mundial Seguros, while NicozDiamond is managing the short-term business of the Angolan firm.
On South Sudan, Dube said PSMAS would first send a team on a fact-finding mission to ascertain needs of that market.
In Mozambique, PSMAS was given three hospitals to revive and would be moving in next year. The country's hospitals were damaged during the country's civil war.
Dube said PSMAS' foray into the region was held back by the need to consolidate its business on the local market. Locally, the healthcare funder now controls over 70% of the industry's market share.
Healthcare funders took a rap from subscribers after they demanded cash upfront in the last days of the Zimbabwean dollar. As a result, confidence in the providers was at its lowest ebb. Confidence is building up as most healthcare funders are now honouring obligations.
Related Topics