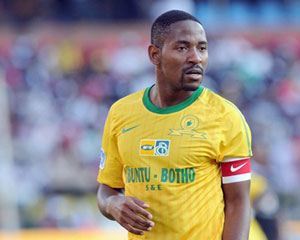 Former Warriors captain Method Mwanjali's football career has been thrown further into the dark after revelations that his South African club Mamelodi Sundowns will not renew his contract at the end of the season.
MICHAEL MADYIRA
The defender was slapped with a life ban from all football-related activities by Zifa for his role in the Asiagate match-fixing scandal. Mwanjali's implication in the scandal has cast a dark cloud over his career and with his contract expiring on June 30 next year, sources revealed the club would not offer him a new deal.
Ironically, Sundowns had vowed to help the player appeal against the Ebrahim Commission's ruling.
Club public relations officer Pokelo Mosito however, declined to dwell much on the 29-year-old's contractual details.
"The issue of the contracts is still far for now. When we start talking about contracts, I will let you know. I cannot also talk much about the issue of the ban because it is being handled by our legal side," said Mosito.
Related Topics