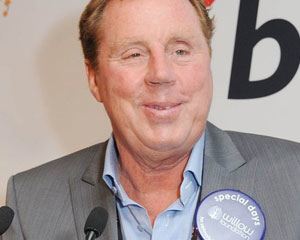 London — Harry Redknapp is close to taking over at Queens Park Rangers and admits it will be his toughest job in management.
BBCSport
The west London club started talks with Redknapp on Friday afternoon, just hours after Mark Hughes was sacked.
"I want it to happen, so it shouldn't be that difficult a deal to do," Redknapp said.
"It's going to be a tough job but it's a challenge. When you've only got four points at this stage of the season it couldn't get any harder than that."
QPR are bottom of the Premier League table, without a win in their opening 12 games.
They are four points adrift of 19th place — the same position Tottenham were in when Redknapp took charge at White Hart Lane in October 2008.
The 65-year-old said he was eager to complete his move to QPR and attend their Premier League game against Manchester United at Old Trafford on Saturday (yesterday).
"I want to go up and watch the game because I haven't seen them [QPR] play live," he said. "I've only watched the games on TV so I really want to watch them play.
"I don't see any reason why we shouldn't get a deal done. If you want something to happen you'll do it."
Redknapp, who has been out of management for five months after being dismissed from his role at Spurs in June, hopes to meet the QPR squad before the game.
He said he expected this to be the toughest assignment of his managerial career, though he compared it to his second stint at Portsmouth, when he saved the club from relegation in the 2005-06 season.
"That would be the closest," he said. "I went back to Portsmouth and they were struggling desperately and we managed to turn that round. "That was a fantastic time for me, I really had a great time doing that, so let's hope we can do the same for QPR."
Related Topics