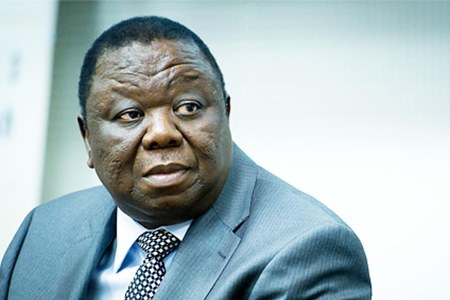 PRIME Minister Morgan Tsvangirai has said the year 2013 will define the country's national destiny, leaving an "indelible signpost" for a political transformation.
BY OUR STAFF
In a Christmas and New Year message, Tsvangirai said the year ahead was complete with challenges for Zimbabwe. He identified these as the conclusion of the constitution-making process, the national referendum, an election and the hosting of the United Nations World Tourism Organisation conference.
"The manner in which we shall conduct ourselves shall be instructive to the future by laying a solid foundation for transformation in a nation once on the wrench of an internal conflict, for many decades," he said.
Tsvangirai who is also the MDC-T leader said the government was moving with utmost speed to finalise the constitution-making process to enable Zimbabweans to hold a national referendum, in the first quarter of 2013.
He said with effect from January 3 up to April, all eligible voters must register and verify their names on the voters' roll in readiness for elections.
Tsvangirai appealed to the youths, who form the largest group of the country's population, to register to vote.
"Young people who do not register to vote must be reminded that they are outsourcing an important right which is critical to the determination of their future," said the PM.
"They should not be indifferent bystanders while the older generations decide their future."
Some of our young people might think that it is not "cool" enough to stand in a queue to register to vote but actually what is not "cool" is to stand aside while other people determine your future."
Related Topics