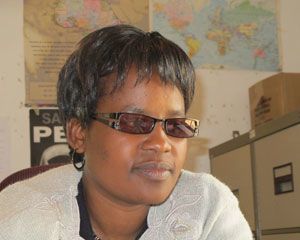 A number of deceased musicians' royalties are accumulating at the Zimbabwe Music Rights Association (Zimura) because they have not been collected for many years, it has emerged.
BY TINASHE SIBANDA
Zimura director Polisile Ncube said they were failing to get in touch with the musicians' relatives that are entitled to the royalties.
Zimura manages airplay royalties for all musicians.
Royalties for late musicians like Sekuru Gora, Thomas Makion, Ephat Mujuru, Kenneth Chigodora and Fortune Mparutsa have not been collected, years after the musicians died.
Recently, Zimura remitted the late Paul Matavire's royalties that amounted to about US$3 000. Matavire died in 2005.
Ncube said most of the musicians' royalties that were uncollected during the Zimbabwe dollar era had gone to waste.
The association now calculates royalties backdated to 2009 when the multi-currency system was introduced.
"These cases are usually because of lack of knowledge of the remaining family members on how to go about it and where to collect the money," said Ncube.
"Sometimes when the musician dies, their families relocate to their rural areas and it becomes difficult for us to locate them." She said despite the accumulation of figures Zimura kept the money until it is collected.
"These funds are preserved in the reserve fund until the heirs are contactable and they may collect upon proof of identity just like the Paul Matavire case," said Ncube.
Mparutsa left a will nominating his children but Zimura could not get in touch with them.
Makion left two contradicting wills and the matter went to the courts but relatives abandoned the case before it was finalised.
Mujuru left a will in his wife's favour. The widow used to collect royalties until 2009, when she stopped under unclear circumstances.
Chigodora left a will naming his son as the heir but Zimura could not get hold of him.
Sekuru Gora's son is entitled to the late musician's royalties but he stopped collecting his dues around 2009.