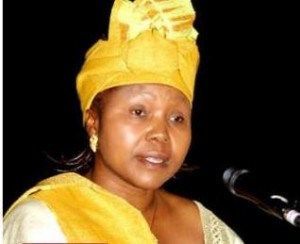 MUTARE — The Zanu PF women's' league boss, Oppah Muchinguri has blasted the party's leadership for side-lining women who wish to contest against the so-called bigwigs in the party's forthcoming primary elections.
By Clayton Masekesa
Addressing a provincial women's' league meeting at Mutare Polytechnic last week, Muchinguri said Zanu PF lost the previous elections in 2008 because women with potential to win elections were sidelined.
"We are saying this year there will be no sacred cows and Zanu PF will lose again if they impose candidates and sideline women," said Muchinguri. "The last time they protected the so-called bigwigs and imposed them on the people. The people spoke and voted against us with the so-called bigwigs losing to the opposition."
She said the former liberation war party was trounced by MDC-T in the past elections because most of Zanu PF candidates had been imposed.
In 2008, Zanu PF leader President Robert Mugabe was defeated by Prime Minister Morgan Tsvangirai but not with enough votes to claim the top post, leading to a run-off that the MDC-T leader boycotted citing political violence.
However, in the middle of the meeting, Muchinguri ejected journalists from Manica Post, New Ziana and The Patriot.
A source said Muchinguri was infuriated by articles that supported the ouster of Mike Madiro the suspended Zanu PF chairman and the other four accused persons.
She is alleged to be leading a faction that is sympathising with Madiro.