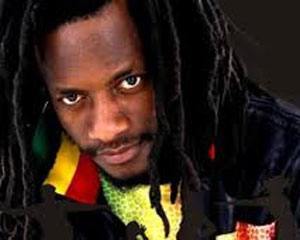 Daring urban grooves producer Dr Clarence (real name Clarence Kudzai Patsika), who enjoys courting controversy, is at it again with a single titled, Bongozozo paVigilance.
BY SILENCE CHARUMBIRA
The song which comes with a video that is on YouTube, takes a dig at Winky D, Sniper Storm and a few other musicians.
According to Dr Clarence, this is yet another trick to use controversy to hog the limelight.
"I believe controversy sells and that's why I sometimes thrive on it," said Dr Clarence.
"On the video I used characters that resemble Winky D, Sniper, Lady Squanda and Freeman, just to poke fun."
A girl who looks like Lipsy (Winky D's backing vocalist) appears with a Sniper Storm look-alike and they start caressing each other on the street before a character resembling Winky D confronts them.
A fight ensues between the two men over the girl.
The title, Bongozozo paVigilance, is a direct attack at Winky D's band that is called Vigilance.
The song appears to have been inspired by the fall-out between Winky D and Sniper Storm at the Mavado show last year.
The two are reported to have had a nasty war of words after a clash on stage during the show.
In the song, Dr Clarence chants statements that have been attributed to the two artists in their cold war.
Asked if he held any grudge against the musicians, Dr Cla-rence said he was just following in Winky D's footsteps. "Winky D became famous after ridiculing other artists in one of his songs so I am not expecting him to take this as an attack on his persona. The least I expect from anyone is getting offended by my song because I just want to be popular like them," he said.
Related Topics