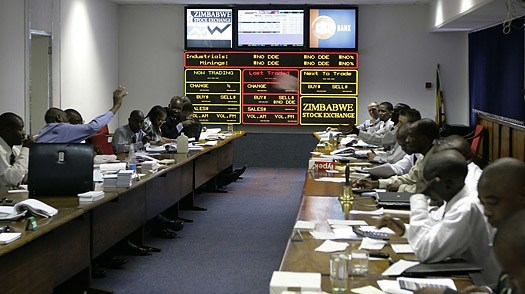 A total of US$126 million was raised through recapitalisation of listed companies last year and demand for capital will continue in 2013 due to the harsh operating environment, the Zimbabwe Stock Exchange (ZSE) has said.
BY OUR STAFF
In a fourth quarter report presented at a Committee on Sadc Stock Exchanges meeting recently, ZSE said "demand for capital is expected to continue well into 2013 as companies retool their businesses and retire expensive short-term debt".
In 2011, there were no similar capital-raising initiatives.
Last year, six companies — Ariston, RioZim, ABC Holdings, Zimplow, Bindura Nickel Corporation and Afre Corporation — raised capital through offering new shares to existing shareholders (rights offers) and selling stakes to other investors (private placement).
Companies need capital to replace ageing equipment that has pushed up the cost of production.
This has made local products more expensive as compared to imports.
Local banks are constrained, as they cannot offer long-term credit due to the short-term nature of deposits. As a result, companies have had to rely on expensive short-term loans with interest rates ranging between 15 and 20% per annum.
The bourse said the market still experienced severe liquidity challenges, which largely affected trading activity.
It said the level of disposable income remained very low and consequently, the contribution of the retail segment on the trading activity continues to shrink.
ZSE said the level of activity declined last year on the back of investor uncertainties on issues "such as lack of clarity on the Indigenisation regulations and timing of elections".
Foreign buyers sustain the bourse and once they sneeze, the market catches the cold.
Related Topics