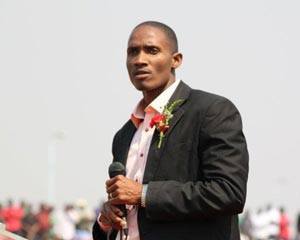 MDC-T losing candidates in the ongoing primary elections have alleged that the election process was flawed resulting in massive rigging.
CHRISTOPHER MAHOVE AND MOSES CHIBAYA
Most of the candidates are demanding a re-run in constituencies they lost. So far complaints have been raised in Harare, Bulawayo and Chitungwiza.
A number of sitting MPs and party bigwigs lost in the primary elections and confirmation processes held last weekend.
Some of the losing candidates have written letters of complaints to MDC-T leader and Prime Minister Morgan Tsvangirai, national organising secretary Nelson Chamisa, national chairperson Lovemore Moyo and party secretary-general Tendai Biti.
Alec Masomera, the Dzivaresekwa district chairperson who lost by 10 votes to Solomon Madzore in Dzivarasekwa Constituency, last week claimed that the elections were rigged.
Masomera, who garnered 181 votes against Madzore's 191, said three branches in the constituency which he claimed were his strongholds were not allowed to vote, prejudicing him of more than 100 votes.
Had they been allowed to vote, he would have won the ticket to represent the party in national elections, Masomera claimed in a letter dated May 26 2013 to the party's leadership, where he insisted that he was robbed of victory.
"The flawedness of the election started with a party hosted by Solomon Madzore for the electorate and party security personnel who conducted the elections held on the eve of the primary elections at sitting and aspiring Councillor Herman Karimakwenda's house and they further had breakfast at the same place," he said.
He added: "This clearly manifests vote-buying by Solomon Madzore and manipulation of party security personnel. Furthermore, some structures were not allowed to vote in this primary election." There are claims that the presiding officer had failed to set up an electoral college and election rules, thereby making it difficult to determine the number of candidates allowed to vote.
More than 200 disenfranchised district members have also signed a petition which they handed over to Chamisa demanding that they be allowed to vote.
Madzore yesterday denied the allegations raised by Masomera. "Masomera was the one who did all the accreditation because he is the district chairperson, so he is the one who knows better than me. I only participated as a candidate. As a candidate I don't have power to accredit people. Even though I am part of the national leadership, I am not allowed to involve myself in the running and management of the election process."
MDC-T will not rerun primaries: Chamisa
Sources in MDC-T said human rights activist Sten Zvorwadza, who lost to radio personality Eric Knight in Mbare, may have also lodged a complaint about the way the elections were conducted.
Zvorwadza refused to comment yesterday, referring all questions to the party's spokesperson, Douglas Mwonzora.
"I am not allowed to comment because I don't have the mandate," he said. "You can call Mwonzora. The issue is being dealt with internally so I cannot tell you anything."
Another losing candidate in Harare, who requested anonymity, blamed Chamisa for his defeat.
"Chamisa is the one who caused chaos this side because he selected people who were not in the structures for the nomination process." Chamisa confirmed receiving letters of complaint but dismissed assertions that he played a part in rigging. He also dismissed the possibility of a re-run in the disputed constituencies.
"Most candidates endorsed the elections and we are no takers to afterthought," he said.
"All things are managed internally and it will get due recognition. There are so many remedies to these issues, depending on the circumstances. The ballots could be recounted or verified, but our teams did a very good job."
Chamisa however, would not be drawn into saying how many constituencies were being disputed.