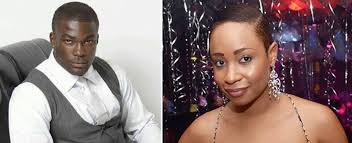 Zimbabwe's contestants, Pokello Nare and Hakeem Munyaradzi Mandaza are safe from eviction tonight after spending a week in the Ruby house of Big Brother Africa.
Report by Tapiwa Zivira
Selly (Ghana), Natasha (Malawi), Denzel (Uganda), Betty (Ethiopia) and Huddah (Kenya) will know their fate this evening.
Two of the nominated housemates will pack their bags during the first eviction show. It however remains to be seen if any eviction is going to take place, since Biggie is known to play tricks on contestants.
There were exciting moments during the past week when Hakeem kissed Natasha. Pokello is however gaining a reputation for gyrating on the show.
When questioned if she has a boyfriend outside of the show, according to the Big Brother Africa website, "Pokello chose not to use any words, but turned her back to the camera and started to shake her bum and drop it like it's hot. Her little sexy dance was received with much fanfare and cheering from her fellow Rubies".
Outside the show, however there has been mixed feelings on the involvement of Pokello in the game, with some supporting her while others are calling for her expulsion citing her sex-tape recorded with musician Desmond "Stunner" Chideme last year.
There is already a Facebook page calling for the eviction of Pokello, who has since been dubbed Pornello.
Hakeem has had his fair share of critics after kissing Natasha.
Part of the Zimbabwean audience has also been critical of Denzel's nude appearance this week. The Chase has 28 housemates from 14 countries who are vying for the US$300 000 prize.
Related Topics