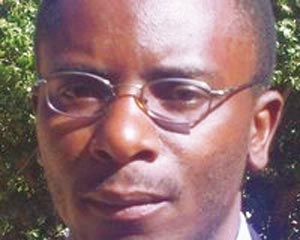 Entrepreneurs are simply those who understand that there is little difference between obstacle and opportunity and are able to turn both to their advantage. — Niccolo Machiavelli Report by Philip Chichoni
Mikul Shah lived in the United Kingdom for over a decade. When he came back home to Kenya, he was surprised that his friends who had lived in Nairobi all their lives barely knew some of the fantastic restaurants in town. Mikul was familiar with the concept of online restaurant engines such as Top Table and Urban Spoon, which are popular abroad. His two partners, Ami Doshi and Chris Cellini, had vast experience in agency marketing and hospitality and together they founded Eat Out (www.eatout.co.ke) in late 2009. While being a comprehensive guide for expats and tourists, Eat Out's success is largely based on the fact that it provides the convenience of booking hundreds of restaurants by visiting one site or calling one number.
Eat Out has proven to be a sustainable business concept. It lists all restaurants in Kenya's major cities and over 700 000 people visit the website every year.
The concept has even spread to Zimbabwe (www.eatout.co.zw). Restaurants pay subscription fees to be listed. In addition, the website makes money from advertisements.
Building a successful business depends on two important questions: is there a gap in the market and are you the right person to fill the gap? You might have a brilliant idea, but is there demand for the product or service in the market? The right opportunity should be exploited by an entrepreneur who has the right passion, skills and resources. Here is how you can find the right opportunity:
Observe Whether you're driving in your car, walking down the street or sitting in a café, look for people who are under-served or problems that are not being adequately solved. Take note when you don't get good service or when a product doesn't deliver what it promises. Can you do better? In entrepreneurship every problem is a business opportunity. Listen to what people are complaining about. One of the common problems could be a business opportunity.
In 1946 Soichiro Honda faced a problem: he had no petrol for his car. Japan had just been nuclear bombed and defeated in war. In response to his problem of not enough gasoline for his car, Honda attached a small motor, powered by paraffin, to his bicycle. After dozens of his friends asked him to build similar motorbikes for them, he realised that there could have been a huge market for his innovation. This led him to form the Honda Motor Company which is today one of the world's major manufacturing companies.
Write Keep an "ideas" notebook. Write down business thoughts and ideas as they come to you throughout the day. Then every once in a while, take some time to reflect on what you have jotted down. Some ideas are not viable and some problems cannot be solved profitably. Other ideas may not match your personality. Select those ideas that tie in with your passion. Eliminate bad ideas, link ideas with potential and build on good ideas. There is no use pursuing ideas that will not be rewarding and fulfilling to you as business enterprises.
Explore Explore trends and concepts in overseas markets and take time to examine what's happening in industries with which you're unfamiliar. Strive Masiyiwa picked his idea for Econet Wireless from the mobile phones trends that were spreading abroad. When you visit other countries or cities, find out what is being done there that you can turn into a business in your own area. The internet now enables you to access information and see what is happening in faraway lands. Use it to explore new ideas.
Last week I sent out my new Smart Business eBook, Start-Up Basics — 10 Things You Must Know to Build a Successful Business. If you are not on my mailing list and you want a copy, kindly download it at my website shown below, or send me an email to be put on the list. If you liked it, please forward it to three people you know who may benefit from the advice. As usual, I look forward to your feedback. Have a great week in your business!
Phillip Chichoni is a business development consultant who works with SMEs and entrepreneurs. You may contact him by: email: chichonip@smebusinesslink.com. website: http://smebusinesslink.com.