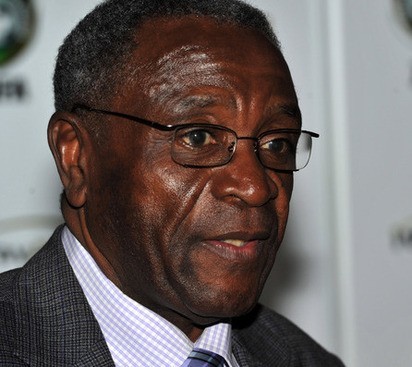 PREMIER Service Medical Aid Society (PSMAS) plans to venture into the funeral business as it expands its footprints on the local market before venturing into the region.
BY NDAMU SANDU
The funeral business would be running by the end of the year, according to group CEO Cuthbert Dube.
"By the end of the year, PSMAS will have a funeral company. If we find there is a case of joint venture with an existing company, we can do that," Dube said.
"We want to give decent burials to our policyholders and assist those who would have remained."
PSMAS is set to join the growing funeral business which recorded a 49% increase in net premiums to US$19 million in the first quarter of the year from the same period last year, according to a report by the Insurance and Pensions Commission (Ipec).
The industry, which is controlled by four companies — Nyaradzo, Moonlight, Doves and First Funeral — had 90% of the business written in the first quarter of the year.
The funeral industry realised US$19 million in net premiums, a 49% growth from US$12 million reported for the comparative period last year.
The industry reported an operating profit of US$6 million despite a growing combined ratio of 70% exacerbated by increasing operational and claims costs.
The entry into the funeral business is designed to consolidate PSMAS presence on the local market ahead of forays into the region. This has seen PSMAS subsidiary Premier Service Medical Investments (PSMI) snapping up Medical Centre and Dorothy Duncan hospitals spreading its tentacles locally.
PSMI recently constructed a US$2 million hospital in Victoria Falls after being requested by government to provide facilities for the United Nations World Tourism Organisation (UNWTO) general assembly in Victoria Falls and Livingstone. Zimbabwe and Zambia are co-hosting the 20th session of the meeting from August 24 to 29.
The state-of-the-art hospital will provide optometry, rehabilitation, medical and dental radiology, laboratory and pharmacy services. It would also provide emergency rescue services.
PSMAS was invited to do business in Angola, Mozambique and South Sudan and had put the projects on hold pending last week's elections. Dube said officials from the Angolan Embassy in Zimbabwe had engaged talks with PSMAS and that his staffers had also visited the oil-rich country.
"To start the project, we need funding. We are trying to consolidate operations before we spread our wings elsewhere," he said.
Regional initiatives by PSMAS come on the back of its works in Zambia after moving into the copper producing country six years ago.
PSMAS moved into Zambia in 2007 after winning a government tender and Dube said it was now the second healthcare funder after the government.
PSMI is the largest healthcare giver in the country. PSMAS controls over 60% market share in medical insurance.
Related Topics