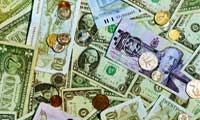 Harare City Council (HCC) has vowed to continue charging maternity user fees despite a government directive that the service should be free.
BY PHYLLIS MBANJE
City council director of health services, Charles Mungofa said the local authority could not scrap the user fees because it would seriously compromise service delivery.
"Someone has to pay for that service, there is nothing for free and as long as there is no one who is willing to pay on behalf of those women, we will charge them," said Mungofa.
Mungofa said it was an unfortunate situation but unavoidable.
He said currently the clinics were charging US$25 for maternity which he said was way cheaper than the US$250 that other health institutions charged.
"We are very mindful of the people that we serve and that is why we charge such low fees," he said.
Mungofa said the local authority was not getting any assistance from the Health Transition Fund (HTF) because it was not entitled to it. "We are not beneficiaries of that fund so it is pointless discussing it," he said.
Efforts to get a comment from outgoing Minister of Health and Child Welfare, Henry Madzorera were fruitless last week.
The United Nations (UN) said Zimbabwe is ranked among the 40 countries in the world with high maternal mortality rate of over 960 maternal deaths per 100 000 live births.
It says the country made remarkable progress during the first decade of independence in improving access to health services through the primary health care approach, which enabled access to basic health care services for about 85% of the population, resulting in a 20% decline in mortality rate.
"Unfortunately the country then failed to sustain this progress. As a result, the country has not made any progress from the 1990 MDGs base year maternal mortality levels," said the UN in its latest issue paper series.
"This is partly due to the prolonged political and economic crisis in the country and has been exacerbated by the HIV and Aids epidemic for the last two decades".
Related Topics