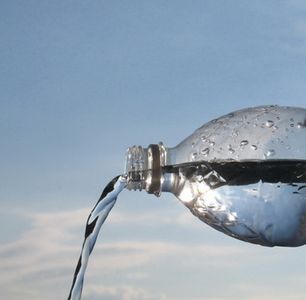 The Harare City Council was being dishonest in disputing the findings of an independent test commissioned by The Standard that said water being pumped into homes was not fit to drink.
The Standard Editorial
It is common knowledge that few people drink it anyways, even in the poor suburbs, preferring borehole water instead. Even then, some boreholes have been seen to be contaminated and users have been advised to desist from drinking water from them.
Harare has got a crisis as far as drinking water is concerned. The crisis has spawned a thriving parallel industry in the form of bottled water, which is selling faster than hotcakes in the city, and the peddling of various water treatment chemicals advertised daily on radio and television.
The majority of people take for granted that bottled water, by virtue of its packaging, is safe; they also always falsely think the chemicals touted to treat water are effective, when there has never really been a study to establish this beyond any shadow of doubt.
The bottled water frenzy, which is costly, and the water treatment chemicals fraud have not only exposed residents to the risk of disease, but have also hit them in the pocket severely.
The majority of city dwellers, therefore, look up to council to provide safe water. Safe water is a human rights issue which has to be treated with the utmost care and honesty.
It would have been clear to anyone who cared to read The Standard story last week and the City Council's rebuttal of it, that the latter was being disingenuous.
The Standards Association of Zimbabwe (SAZ) which The Standard used in its test, is the same organisation that the City Council uses to certify the water it pumps into homes. It is unimaginable therefore that SAZ would have double standards.
Instead of living in denial, City Fathers should do the right thing and investigate further the reason for the contamination of the water and tell residents the truth.
Residents need correct information on the status of the water they drink. Council should provide this information. Failure to fulfil this important obligation is unforgiveable.