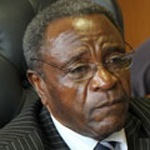 It's really a sad reading that the Premier Service Medical Aid Society (PSMAS) chief executive officer, Cuthbert Dube earns a monthly salary of US$250 000, while his managing director, Farai Muchena gets US$190 000, when the vast array of its membership are denied access to medical services.
Sunday View with Suitable Kajau
The medical society has been black-listed by medical service providers for its reluctance to pay for services rendered to its members.
Inversely, patients with PSMAS membership are required to pay cash up-front to get treated. Normatively they ultimately make claims from the society later.
This arrangement defeats the prudent need for anyone to subscribe for medical aid when it cannot work for them, but to create an earthly paradise for selfish executives who are given the mandate to run the affairs of the memberships. Such magnitude of abuse should end now, and restore sanity at all costs!
As if it's not enough, if one pays up-front cash to medical service providers for consultation, they also pay large sums of funds buying drugs at pharmacies.
The impact of this is to deny life to low-level employees who cannot afford to spare extra cash for their health. I wonder why the Minister of Health has been watching helplessly all along without taking corrective action to curtail this rot at PSMAS.
Sadly, most of the membership is composed of civil servants whose salaries are below the poverty datum line. They are robbed of the little which they possess, and are therefore, exposed to possible loss of lives when they fall ill as the medical society does not meet its obligation to cater for their needs.
Thanks to investigative journalists for unmasking this scam. The government is, therefore, challenged to take a leading role in ensuring that interests of the PSMAS subscribers are protected from further abuse by these executives. I would like to believe that what is splashed for us in the press is a tip of the iceberg. There is a need for a universal audit of all transactions which are done by this organisation to ascertain its impartiality in executing its public mandate.
Corrupt elements should be flashed out immediately to pave way for sanity to prevail so as to serve Zimbabweans from unwarranted deaths which are preventable through adequate medical attention.
Health and Child Care minister David Parirenyatwa is urged to clear the mess by tracking the course of foot-prints of Media, Information and Broadcasting Services minister Jonathan Moyo who dissolved the ill-performing ZBC board in which Dube was also part of, and the subsequent suspension chief executive officer Happison Muchechetere, pending a forensic audit.
Does it mean that this Dube is an all weather ill-performer? Why is he at the helm of endangering human lives like that? He is busy seeking popularity in soccer circles when he can't cater for the needs of the people who provide his hefty salary and perks which he donates in-part to soccer.
Right now there are thousands of PSMAS members who are stranded as they cannot raise enough cash for them to secure health services. Even if one claims his/her cash from PSMAS, they rarely give a 100% refund. Dube is exercising double standards with human life.
Members are robbed of their hard earned money by devious means as long as this status quo continues to flourish.
Like every other contributing member of PSMAS, we are anxiously awaiting with curiosity to see the mopping-up of this entity to realign it to satisfy its prime and basic goals of serving human life, through provision of medical aid to its membership.
Related Topics