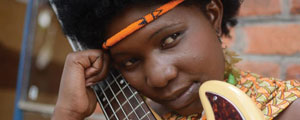 Sponsorship for the National Arts Merit Awards (Nama) has immensely improved, deputy director of the National Arts Council of Zimbabwe (NACZ) Nicholas Moyo has said.
BY SILENCE CHARUMBIRA
Moyo said despite the prevailing economic challenges, many people had come on board with good intentions offering partnerships for Nama. "People will see a very big improvement come February 15. Some have even come on their own offering value addition for the awards with different offers, which is good news," said Moyo.
Asked how much winners would get, Moyo said they would not divulge that information now.
"Prize money is never the Nama. Nama is the gong and the certificate but we appreciate the gongs that have been coming to add value through money," he said.
"We are now working on the fundamentals to see if we are going to have money for the winners and if so, how much they will get." Moyo said they were still assessing the responses of people to the nominations.
"Nama is about using a set criteria but judgement will always differ. The one who scores more is the winner," he said.
"We are confident that the adjudicators did a very good job."
The nominees that were announced last week have been calmly received. They include a number of new faces like Nyaradzo Nhongonhema and Tafadzwa Hanandah in the theatre category and Chati Butau and Lloyd Kurima in the television category.
Accolades for the outstanding female musician will see Selmor Mtukudzi battling it out with Edith WeUtonga Katiji and Olivia Charamba. Sulumani Chimbetu wrestles with Jah Prayzah and Jeys Marabini in the male category.
Jah Prayzah will also battle it out with Guspy Warrior and Mathias Mhere for the best album. It will really be these three that fight for the best song award.