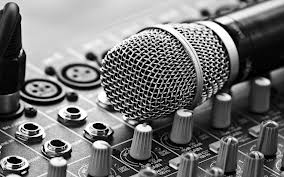 Sungura outfit Extra Kwazvose is crying foul over neglect by promoters.
BY WINSTONE ANTONIO
Popularly referred to as "The Rebels", the outfit says they are being sidelined by promoters.
Jonas Kasamba, one of the members of the group, told Standardlife&style that they have been struggling to get support from promoters.
"We are still a growing band, which can only rely on promoters for shows, but it is proving difficult to bring food on the table," Kasamba said.
Kasamba alleged that some musicians were influencing promoters to sideline them.
"We have been performing as supporting acts, but of late some big guys were refusing to take part in shows that we feature," said Kasamba. Contacted for comment on Kasamba's allegations, reigning National Arts Merit Awards (Nama) Promoter of the Year Biggie Chinoperekwei said there was no way promoters could sideline musicians.
He instead blamed the musicians' poor relations among themselves. "As a promoter, I am committed to take our arts sector to greater heights by according both upcoming and renowned artistes the platform to showcase their talents," Chinoperekwei said.
"There is nothing a promoter can do to force a musician to share the stage with another as it often affects the artiste's income.
"Before blaming promoters, musicians should also look at their crowd pulling capacity before they charge because that is another factor that we look at when we engage artistes. If their pulling capacity does not match their high price tag we have no option but to leave them out."
Meanwhile, Kasamba said preparations for the recording of their second album Zvepasi Rino, which is scheduled to be released in April, were at an advanced stage.
Related Topics