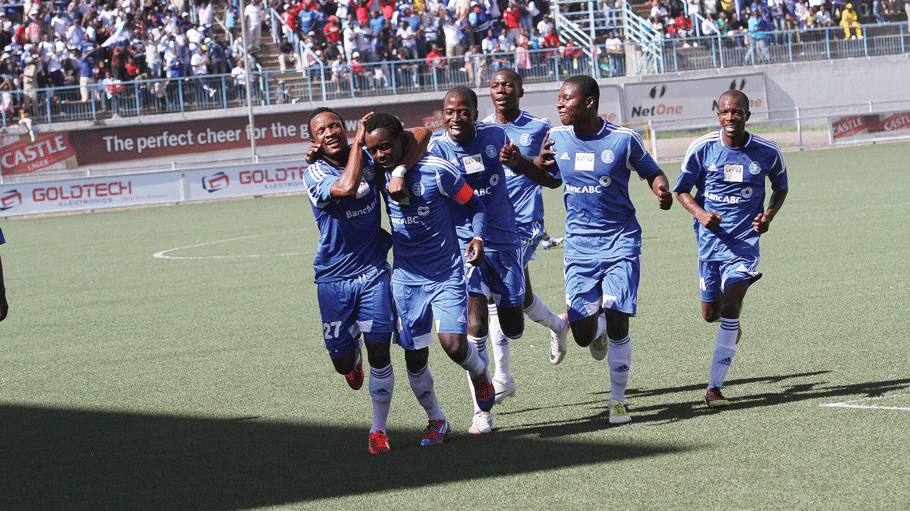 If there is something that Dynamos critically need in this afternoon's CAF Champions League first round, second leg encounter against AS Vita at Kinshasa's Stade des Matyrs, it is inspiration from verses 16 -21 in chapter six of the book of Daniel.
BY MICHAEL MADYIRA
Cast into the den of lions by King Darius, Daniel was at the mercy of the predators but the hand of God miraculously saved him and he emerged from the pit of lions unscathed.
Dynamos have found themselves trapped in Daniel's situation at the usually breaming 80 000-capacity Stade des Matyrs which today would be a lion's den for them.
It is the Glamour Boys' desperate hope that God will "shut the mouths of the lions" — the marauding AS Vita in this case. FROM PAGE 24 Vita's indomitable display against a pathetic DeMbare in the reverse fixture at the National Sports Stadium last Sunday offers little hope that the Zimbabwean giants can survive in the Democratic Republic Congo (DRC).
Emerging from a morale-sapping and negatively eventful week in which they lost two days of practice due to player revolt, as well as delayed departure for DRC, the Glamour Boys are undoubtedly in need of a miracle.
With a squad that already lacks potency upfront, travelling with only one striker Simba Sithole has worsened matters for Kalisto Pasuwa's side.
Arriving in Kinshasa yesterday limping from the turbulent week, Dynamos' poor Champions League away record in recent years would seem to seal their predicament.
Their last win on foreign soil was ironically in DRC four years ago, but in Lubumbashi against Saint Eloi Lupopo.
This past success in DRC could however be a source of inspiration for Pasuwa's men who are carrying a 0-0 first leg result into this crucial tie.
"We are going out there to score and have the advantage of an away goal," said Pasuwa on Friday. "We need to have the right attitude and believe in ourselves. It is AS Vita who are under pressure and not us.
They know that if they concede, things would get complicated for them.
We are not going to be defending but attacking. So we are playing for a win because we need to stay on the safe side."
A scoring draw would send Dynamos to the second round which is the final hurdle before the group stages of Africa's elite club competition.
Pasuwa carried with him Devon Chafa who returned from a Fifa doping ban last week. Injuries to Patrick Khumbula and Washington Pakamisa have left Pasuwa with only Sithole as an option upfront.
Related Topics