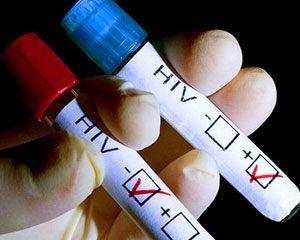 *CHIPO is a proud mother of two healthy children, something she would never have achieved if she had not embarked on the Prevention of Mother to Child Transmission (PMTCT) programme.
BY PHYLLIS MBANJE
She discovered that she was HIV-positive a few years ago during a routine checkup.
Chipo was devastated and her dream of becoming a mother crumbled.
She was too caught up in her misery to even listen to what the counsellor was telling her about the new programme that allowed HIV-positive women to bear healthy babies.
However, a few months later, she began reading about other women giving birth to healthy babies despite being HIV-positive. In her neighbourhood, she also witnessed several women like her going through the programme.
It took a few nudges from her husband to try and today, she is a proud mother who is living positively and raising healthy children.
Chipo is one of the many women who have benefitted immensely from the PMTCT programme in Zimbabwe, which has given HIV-positive women a chance to give birth to healthy babies.
Aids activist, Martha Tholanah said at one time the programme faced many challenges due to the stigma that was associated with it because people did not fully understand it.
"There was a lot of stigma around that area and many people did not fully comprehend what PMTCT was all about," said Tholanah. "There was a lot of resistance, especially getting people to be tested."
Presently, almost all public health services in Zimbabwe have a component of PMTCT as the country fights against the Aids pandemic.
A city of Harare health report for the year 2012 says there was a steady increase in the anti-retroviral treatment (ART) coverage among PMTCT women who attended council clinics in the first to the third quarter of the year.
Govt satisfied with PMTCT progress
Zimbabwe is ranked as one of the 22 counties with the highest number of pregnant women living with HIV and Aids.
It is estimated that about 10 000 children in Zimbabwe are being infected with HIV annually and the bulk of these infections are through mother-to-child transmission.
The government launched the PMTCT programme in 2009 using the WHO guidelines of single dose nevirapine or Option A which has since been updated to a more efficacious method dubbed Option B+.
Option B+ provides triple ARV drugs to all infected pregnant and breast feeding women in the antenatal clinic setting and unlike its predecessors, is taken for life regardless of the eligibility of the patient for ART.
Although the Ministry of Health and Child Care could not provide the exact figures of pregnant women that have gone through the programme since inception in 2009, health experts said several thousands of women and babies had benefitted.
Deputy minister of Health and Child Care, Paul Chimedza said they were pleased with what the PMTCT programme had achieved so far but added that there were plans to expand it to the country's remote areas.
"We are satisfied with the progress that we have made since the inception of the programme and lives of many babies born of HIV-positive mothers have been saved," he said.
Chimedza said he was confident the programme would achieve its mandate.
* Not her real name
Related Topics