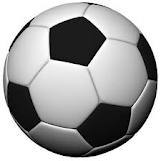 Chicken Inn (2) 3 Harare City 0
BY THANDIWE MOYO
CHICKEN Inn started their Castle Lager Premier Soccer League campaign with an emphatic victory over visiting Harare City at Luveve stadium yesterday.
The "Game Cocks" made their intentions known from as early as the seventh minute with a goal from Canaan Nkomo. They made it two through Mkhokheli Dube in the 34th minute and substitute Ishmael Lawe scored the third in the 89th minute.
Harare City coach Bigboy Mawiwi conceded that it was a bad start for the "Sunshine Boys" who have been tipped to be one of the championship contenders.
"It is a bad start. In the first 10 minutes [Munyaradzi] Kunyarimwe made a schoolboy blunder and we conceded. We did not have the best of starts," said Mawiwi.
"We wanted to win but we will go back and correct our mistakes and regroup. We will make sure that we win our next matches.
"We have to respond. Give us time. We are down today by three points and what we need to do is to win the next game".
Chicken Inn coach Joey Antipas applauded his players saying the win would boost their confidence going forward.
"The boys played well. They put up a good show and this gives them confidence. We overpowered them in the midfield," said Antipas.
From the onset Chicken Inn played an attacking game and their reward came in the seventh minute when Brian Juru found Dube just outside the box who sent a cross to Nkomo who in turn beat his markers to score.
Related Topics