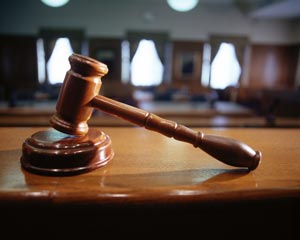 CHIREDZI — Three women from Mahlalele village, a remote area under Chief Sengwe in Chikombedzi, who were allegedly beaten, humiliated and forced to run carrying buckets of water, are suing three police officers at Gezani Police Station for unlawful detention and arrest.
BY PATRICK CHITONGO
The police station is some 200 kilometres south of Chiredzi. The three women — Janet Chadhlani, Patience Mapindukwa and Average Maradzire — last week filed a law- suit at Chiredzi Civil Court against police constables, only identified as Nyamapasi, Mandizvidza and Jonasi.
The applicants, according to their court papers, also cited as respondents the Minister of Home Affairs, Kembo Mohadi and Police Commissioner General, Augustine Chihuri in their official capacities.
The women are demanding US$3 000 each from the police arising from unlawful arrest and detention by the three officers on November 7 2012 at Gezani Police Station.
On the day in question, police arrested the three women accusing them of peddling lies in the community after they allegedly heard them "talking about a criminal suspect" on their way to a local shopping centre.
The officers allegedly beat them up on their buttocks using sjamboks before forcing them to lie in the sun for an hour, leading to them developing bruises on their elbows, knees and hands.
The women were also forced to run 400 metres carrying 20-litre buckets full of water each, something that was repeated after every 30 minutes or an hour.
The complainants said they were later force-matched to a nearby shopping centre where they were forced to sing a song that said gossiping was bad before being ordered to roll on the ground.
After that, they were taken back to the police station where they were further beaten up and later detained for three hours, only to be released without charge.
The women reported the matter at Chiredzi Central Police Station leading to the arrest of the three police constables.
The three were convicted and sentenced to 30 days in prison or alternatively a US$150 fine each on January 20 2013. The officers paid the fine.
The three policemen, who were represented by one Chimombe from the Attorney General's Civil Division Office, accepted liability but argued that the claim was exorbitant.
Both parties agreed to file heads of arguments before finalisation of the matter next week.
Related Topics