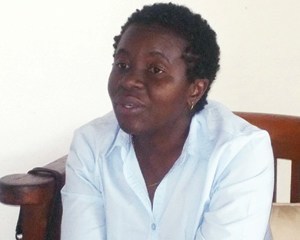 Last week Cabinet approved the Gender Commission Bill which is likely to be tabled in Parliament next month.
By Moses Mugugunyeki
While setting up a Gender Commission will be a landmark development for Zimbabwe — a country where women and children's fundamental civil liberties have been violated left, right and centre — past experiences have shown that such statutory bodies have been found wanting when it mattered most.
When the Zimbabwe Human Rights Commission (ZHRC) and the Zimbabwe Anti-Corruption Commission (Zacc) were set up in 2009 under the inclusive government to investigate human rights abuses and combat corruption respectively, the country was hailed for taking the bold move.
However, during their tenure which expired on June 29 last year, the two commissions had in reality existed only on paper due to lack of financial support from the government. The situation was exacerbated after head of the ZHRC, Professor Reginald Austin threw in the towel at the end of 2012, citing underfunding and a dearth of commitment on the part of government.
Zacc proved that it was a "toothless bulldog" after it failed to deal with corruption and also proved that it was not independent from political interference.
Even the Zimbabwe Media Commission (ZMC), a body that licences journalists and media houses, has over the years operated on a shoe string budget.
Gender activists and social commentators said the poor performance of the previous Commissions exposed the state's lack of commitment to upholding human rights, combating graft and addressing gender issues.
Zimbabwe Women's Resource Centre and Network (ZWRCN) expressed gratitude over the setting up of a Gender Commission saying it was long overdue. However, the organisation said government should provide resources if the Commission was to succeed.
"We hope that once set up, the Commission will be adequately funded to carry out its mandate," the organisation said in a statement.
"Whilst Treasury allocated US$50 000 seed funding in the 2014 budget for the establishment of the Commission, we believe substantive resources will be required for its full functioning and the achievement of important milestones going forward."
Parliamentary Portfolio Committee on Justice, Legal and Parliamentary Affairs chairperson and Harare West House of Assembly Member Jessie Majome welcomed the idea, saying it would go a long way in addressing important women issues but doubted the commitment of the government.
"I am pleased that finally one of women's key constitution aspirations, the Gender Commission, is being realised," she said.
"The Bill will provide a framework for implementing the constitutional imperative to eradicate gender disparity and inequality in Zimbabwe in terms of its constitutional mandate, especially the practical realisation of Section 17 of the constitution requiring gender balance in all aspects of Zimbabwean society."
"I however doubt that the Commission will get the necessary budgetary support. President Robert Mugabe's appointment of a male-dominated Cabinet in violation of Section 17 of the Constitution is a clear sign of this government's lack of priority on gender equality," Majome said.
She said experience in other countries like South Africa had shown that the Gender Commission could be marginalised due to systemic gender biases, ironically the very ill it is designed to address. Social commentator Vince Musewe queried the independence and impartiality of the body.
"The Zanu PF culture of control and patronage in public institutions or bodies is a pervasive cancer that will continue to have a negative impact in our society. I fear that the Gender Commission will not be spared and therefore doubt its ability to be an independent professional and objective entity that pursues the common good," Musewe said.
"I don't think it will have adequate funding from government as it is not viewed as a national priority. We also have a tradition of expecting foreign aid on these issues on gender and I think that is the expectation, hence the ridiculous official budget allocation of US$50 000".
The Gender Commission is meant to ensure equal treatment for men and women arising from the constitution and to promote gender equality as a fundamental human right.
The Commission will also be mandated with the task of investigating violation of rights relating to gender, as well as receiving and considering complaints from the public and to take such action in regard to the complaints as the Commission considers appropriate.
Members of the Gender Commission must be chosen for their integrity and their knowledge and understanding of gender issues in social, cultural, economic and political spheres.
"For the Commission to survive and succeed its commissioners must show steely resolve and wily resourcefulness," said Majome.
Related Topics