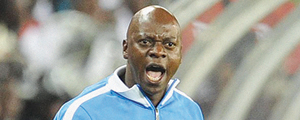 The Zifa High Performance Technical Committee (HPTC) which was scheduled to meet yesterday to deliberate on the performance of all national teams with Ian Gorowa's Warriors headlining the debate will now convene today due to other pressing commitments.
By Our staff
The meeting, which was supposed to have taken place last week, had to be moved forward after Gorowa failed to submit the much-awaited report which is supposed to outline how the Warriors performed in the Afcon qualifiers succumbing to little-known Tanzania.
However, the committee gave Gorowa up to July 4 to submit the report together with his professional certificates and CVs which he had not submitted to Zifa.
With bad blood already existing between Gorowa and the HPTC vice-chairman Gibson Homela, it would be a miracle if the coach survives the axe as they prepare recommendations on the gaffer to the Zifa board.
Zifa communications manager Xolisani Gwesela confirmed that by end of business on Friday Gorowa had not submitted his report and the committee was now set to meet today.
"By end of business Friday, the HPTC had not received Gorowa's report. The meeting has been moved to Sunday [today] due to other pressing issues," he said.
Homela has been busy at the ongoing CAF A coaching clinic.
"The meeting could have been held in the evening of Saturday but then, on another issue, John Phiri has two matches to analyse on ZTV, giving us no room to have the meeting today. So we have moved it to tomorrow," said the other member of the committee.
Related Topics