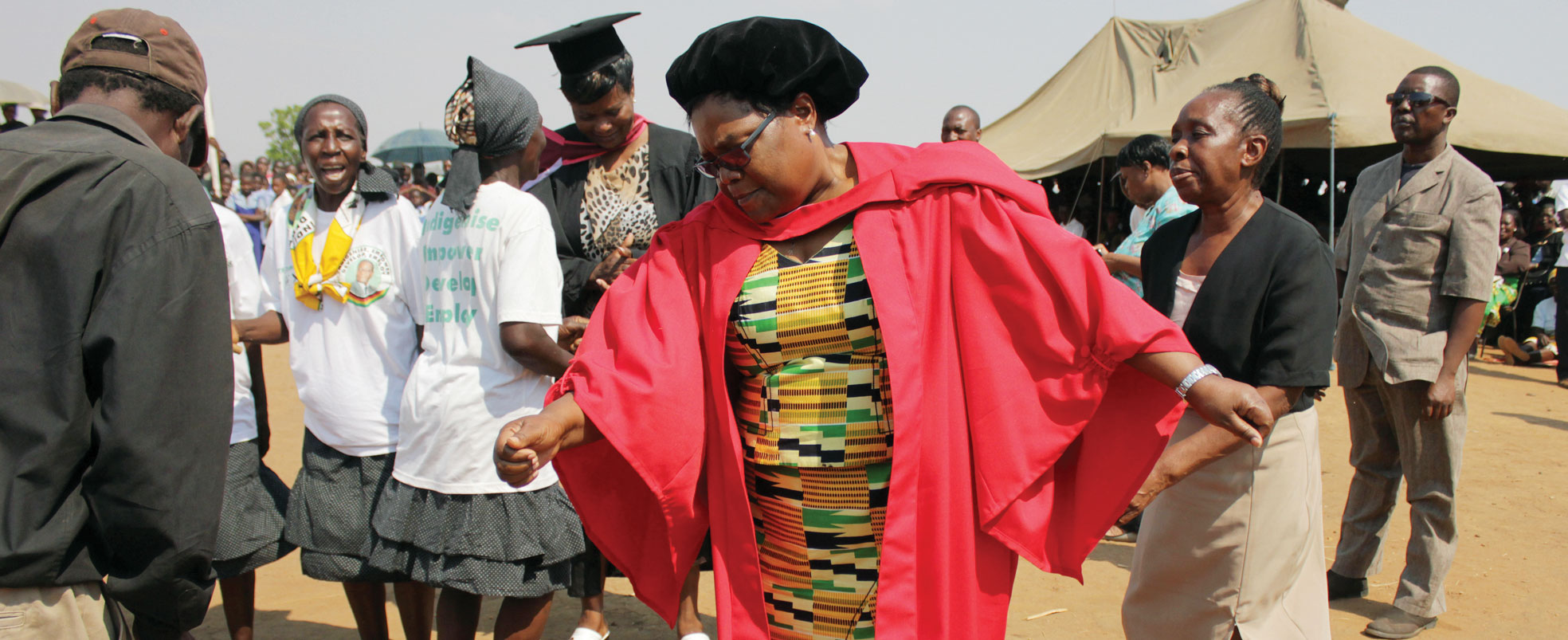 Disenchanted Zanu PF members are reportedly pilling pressure on former Vice President Joice Mujuru to form a political party and force an early election where she would challenge President Robert Mugabe.
BY OUR STAFF
Impeccable sources told The Standard that plans to to launch a political party were at an advanced stage and there was serious lobbying among Mujuru loyalists to embrace the idea. The party, the sources said, was likely to be launched before March this year.
Mujuru, who was Mugabe's second in command for close to a decade, was recalled from her Vice President position after serious fallout with Mugabe with the veteran leader's wife accusing her of plotting to assassinate her husband.
Brutally purged along with many party elders over the alleged Mugabe assassination plot, Mujuru , who apparently enjoys massive grassroots support, could soon use her majority support to launch an offensive against Mugabe.
A highly placed source in the Mujuru camp said: "The plan is for Mujuru to form a political party. The push is coming especially from her supporters in Parliament. The idea is that if Mujuru forms a party, they (MPs) will either mobilise to resign enmasse or pass a vote-of-no-confidence in Mugabe. Parliament would then be dissolved and fresh elections called. Mujuru will then challenge Mugabe."
"Mujuru will be the leader of the party whose active officials would be new and young party members while those old and experienced members would form the elders' council, giving direction to the youngsters."
Former Zanu PF secretary for administration Didymus Mutasa, former spokesperson Rugare Gumbo, former secretary for commissariat Webster Shamu, and former production secretary Dzikamai Mavahire, who were all purged before and after the party's December congress would be among those earmarked to make up the elders' council, the source said.
"Those who are old among the eight provincial chairpersons who were kicked out in the run up to the party's December congress and other provincial executives would be seconded while those that were still young and energetic would be appointed to leadership positions to fire up the party," the source added.
Mutasa, last week launched a scathing attack on Mugabe's leadership, claiming he had allowed his legacy to be eroded by new comers in the party most of whom did not have any liberations war credentials. He threatened to take Mugabe to court to challenge the outcome of the party's December congress which he said should be nullified because the party's constitution had been flouted.
Vice-President Emmerson Mnangagwa, who was the biggest beneficiary of the political storm that swept Mujuru away, rubbished Mutasa's threats of legal action, describing him as a "sick man". Newly appointed secretary for commissariat Saviour Kasukuwere also fired a salvo at Mutasa threatening that he would "retire in pieces" and not in peace.
Although Mujuru was not picking calls yesterday, having declared a media blackout, The Standard is reliably informed that a new party is in the offing. The party was expected to forge partnerships with other Zanu PF deserters like Dumiso Dabengwa to form a strong opposition to Mugabe.
"The Mujuru camp has regrouped and is meeting every day to lunch an offensive. The camp has not been wiped out as many would want to believe. It is still intact and in great fighting mode. We are surely going to see more drama from now on," the source said.