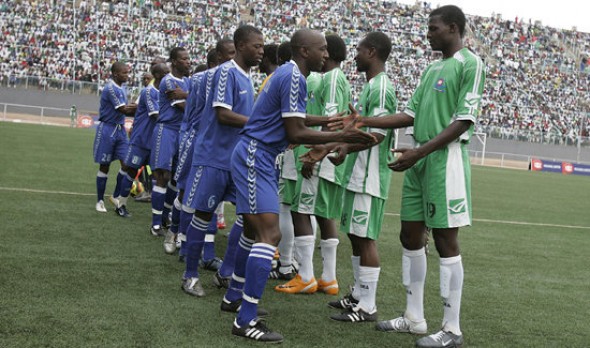 FOLLOWING weeks of speculation on when he would begin work at CAPS United, coach Mark Harrison has said he will land in Harare today.
BY MICHAEL MADYIRA
The Englishman completed his move to United slightly over a month ago but has been holed up in South Africa, awaiting the issuance of a Zimbabwean work permit.
CAPS have been constantly shifting dates on the arrival of the 54-year-old's former Stoke City and Southampton goalkeeper.
The delay on his commencement of duty has however unsettled the majority of CAPS United fans who feel pre-season is running out as rivals Dynamos and Highlanders are in full gear readying up for the new season.
Brenna Msiska and Tostao Kwashi have been taking charge of trials at the club.
With the Premier Soccer League kickoff date set at March 7, Harrison will have less than a month of pre-season with the team.
While he says he is jetting in today, the department of immigration insists they have not processed his work permit.
"We have not yet issued Mark Harrison with a work permit. This is all I can say for now. I am not in a position to confirm whether he applied for one or not. So the matter here is just that we have not yet given him a work permit," said assistant regional immigration officer Francis Mabika.
Harrison was however buoyant last week, confident of obtaining his work permit soon.
"My flight is definitely scheduled for Sunday [today]," he told Standardsport from South Africa.
"Everything is fine. I am just finalising my relocation process while also waiting for my papers to be sorted out in Zimbabwe. That process is almost complete now and I am sure my work permit would be out today [Friday]. I applied for it when I was still there in Zimbabwe and it should be out."
With his former South African club Black Leopards contemplating legal action against him following his hasty termination of a contract with them, there has been speculation that Harrison is struggling to get clearance from immediate former employers to support his application of a Zimbabwean work permit.
The 54-year-old is however not worried about the delay in starting work.
"I think there is still enough time to work with the players before the season starts. I am told their fitness levels have tremendously improved, so I just need four weeks to work on the technicalities. I speak to Brenna and Tostao everyday and they give me feedback on the players. I laid a programme for them and they are following it. They are telling me they have massive talent there and there is a lot of interest to play for CAPS United," Harrison said.
Related Topics