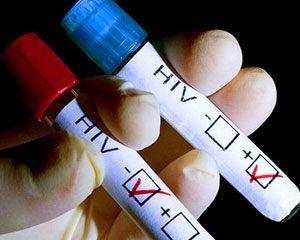 Minister of State for Manicaland Provincial Affairs Mandiitawepi Chimene has accused rich people of spreading HIV by using their money to entice vulnerable women into having unprotected sex.
BY CLAYTON MASEKESA
Addressing stakeholders at a breakfast meeting organised by the National Aids Council (NAC) on HIV interventions in the workplace held in Mutare on Friday, Chimene expressed dismay at the manner in which rich men indulged in unprotected sex with several women on a daily basis using money as bait.
"The chief culprits who are spreading HIV are the businessmen who are using the power of the dollar to sleep with many women. Sex workers exist because these men are offering the market," she said. "I believe if these men stop offering the market to sex workers, then we are safe from HIV. Where will the sex workers sell their bodies to if men stop offering them the market? Men should be satisfied with their wives at home."
Chimene said there was need for government to devise income-generating projects to empower sex workers.
"Some of these sex workers have genuine economic problems. It is not their desire to have sex with numerous men per night, but there is actually something that is pushing them to sell sex. So as government, it is now our duty to work with various stakeholders so that we solve the problems that have forced women to sell sex," she said.
"The best way is to stop these men from paying for sex first. From there on we will work with the sex workers by empowering them through various initiatives that stop them from visiting beer outlets.
"More often we have seen these men misbehaving, some of them sleeping with three different women per day, spreading the [HIV] virus. Why?"
Manicaland is one of the provinces with the highest number of people infected with HIV in Zimbabwe. According to the Ministry of Health and Child Care statistics, the province has a prevalence rate of 14%.
In an interview with The Standard on the sidelines of the breakfast meeting, provincial medical director Patron Mafaune said Manicaland had set up a comprehensive treatment, care and support programme in order to mitigate the effects of the HIV and Aids pandemic.
She said the programme focused on provision of comprehensive services that address the medical, social and emotional needs of people living with HIV and Aids.
"These include comprehensive HIV testing and counselling and the provision of quality health care in health institutions in the community and in the homes in the province," Mafaune said.
Related Topics