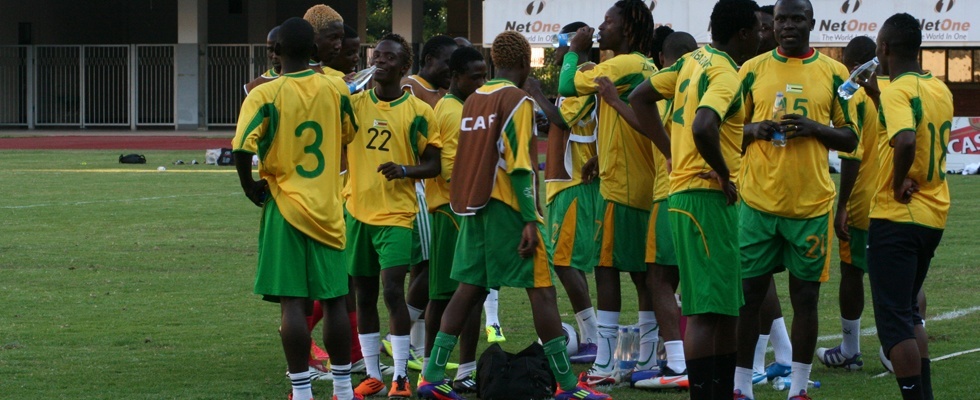 Zimbabwe could finally participate in the 2018 World Cup qualifiers after Fifa advised Zifa to engage and agree on a payment plan with former Warriors coach Valinhos before their ban from that tournament is overturned.
By MICHAEL MADYIRA
The senior national team was last Thursday barred by Fifa from taking part in the World Cup qualifiers as sanctions for failing to pay Jose Claudinei Georgini, aka Valinhos the $60 000 salary they owe him.
The Brazilian gaffer was Warriors coach in 2008 in an unsuccessful stint that lasted less than a year.
Following the Fifa Disciplinary Committee's decision to ban Zimbabwe from the World Cup qualifiers, at the request of Valinhos, Zifa immediately approached Fifa appealing for more time to settle the debt.
But the world football governing body has referred Zifa to Valinhos.
Fifa deputy secretary to the Disciplinary Committee Jose Rodriguez wrote to Zifa chief executive officer Jonathan Mashingaidze late Friday advising that only an "agreement" between Zifa and Valinhos would have the ban lifted.
"We refer to the matter in question and acknowledge receipt of your correspondence sent on 12 March, contents of which received our full attention. Firstly due note has been taken to your request to '…be given more time to service the debt in question given that we are faced with a huge financial crisis…', in this regard – as it was indicated in our previous correspondences – please note that only upon an agreement between the parties the proceedings could be suspended," wrote Rodriguez.
Fifa said for now, the ban will remain "firm."
"Therefore we hereby inform the Zimbabwe Football Association that the Disciplinary Committee is not in a position to consider your request and that the contents of our previous correspondence, in regards to the referred final and binding decision, remains firm."
The status quo counts to two Zimbabwe's failures to qualify for the World Cup under president Cuthbert Dube's leadership which also has already overseen three failed Africa Cup of Nations qualifying bids Yesterday Zifa claimed they had already contacted Valinhos' lawyers with the association's spokesperson Xolisani Gwesela expressing confidence in striking common ground with the Brazilian.
"We have already started engaging his lawyers with an intention of coming up with means to extinguish the debt," said Gwesela.
"We are optimistic that having adhered to the payment plan we would have agreed upon, Zimbabwe will be readmitted into the 2018 World Cup qualifiers. The current scenario requires everyone's collective responsibility. We apologise for the embarrassment," Gwesela said.
While pleading for clemency and asking for more time to settle Valinhos's debt last Thursday, Zifa also requested audience with Fifa to deliberate on their finances.
"Finally, and for the sake of doubt, with regard to your request for an urgent meeting with Fifa and the ongoing discussion with regard to the finances of your association, we kindly inform the Zimbabwe Football Association that your request has been forwarded to the relevant department within Fifa (Member Associations and Development)," Rodriguez wrote.
Ironically, Fifa last year sent their Development Programmes Africa senior manager Zelkifli Ngoufonja to advise on Zimbabwe's football development but Zifa board member for finance Bernard Gwarada was excluded from accessing the Cameroonian during his five-day visit in which he met the association's creditors.
Related Topics