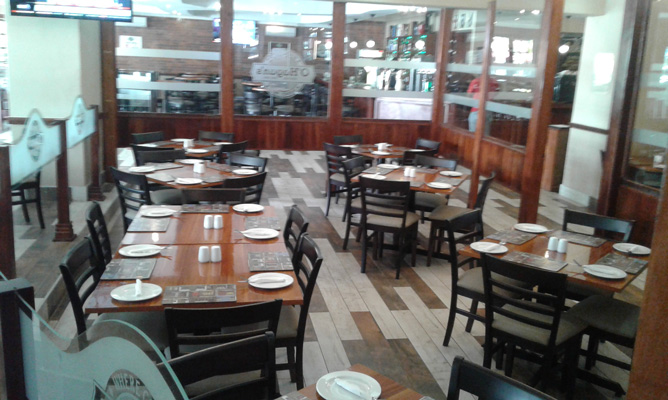 Nightlife at Sam Levy's Village in the capital has received a major boost following the reopening of popular joint O' Hagans Pub and Grill which had closed its doors in May 2015.
OUR CORRESPONDENT
The new-look joint was re-opened last month and the new management has breathed life into the entertainment centre that had become a pale shadow of its former self.
Located in a pristine location, the joint has become the talk of the town as new and old patrons flock to the place, lured by its ambiance and tranquil environment that is far from the madding crowd of the central business district.
As part of its rebranding exercise, the joint is now a franchise of The Famous Brands of South Africa — a reputable organisation which under its wings has renowned international brands like Mugg 'n' Bean, Keg and Maiden as well as Ocean Basket, among others.
The Standard Style visited the entertainment joint last week and true to its motto — "Where friends meet" — the place has serene environs where strangers easily get acquainted.
"Our staff underwent etiquette training abroad and they know how to receive and serve clients," said one of the managers at the joint.
Inspired by the Irish culture of wining and dining, O'Hagans adopted the style in line with culinary tourism.
Experienced "mixologists" who are masters of cocktails have also been roped in to add flair to the joint, which is dominated by mature patrons.
The pub and grill offers a wide range of whiskeys which are luring foreigners, mainly tourists, to the joint.
Sport lovers have been accommodated because there are high definition television screen showing live coverage of a variety of sporting activities.
The Standard Style also established that the target market of the joint was mainly mature patrons.
"Management advised us that the joint targets mature patrons," said one of the workers. "We were even trained on how to cater for such people and we have bias towards that age bracket."
At the entrance there is a sign clearly inscribed "No UNDER 23" — a testimony that the joint is for the mature.
Tinotenda Musarurwa, a patron at the joint, said he had abandoned the joint, but came back after he was impressed by the new look.
"I used to be a regular to this place but standards had deteriorated to an all time low. The service had become poor, the food which was served was of poor quality and sometimes unavailable," said Musarurwa.
"I have noticed a great change since its re-opening."