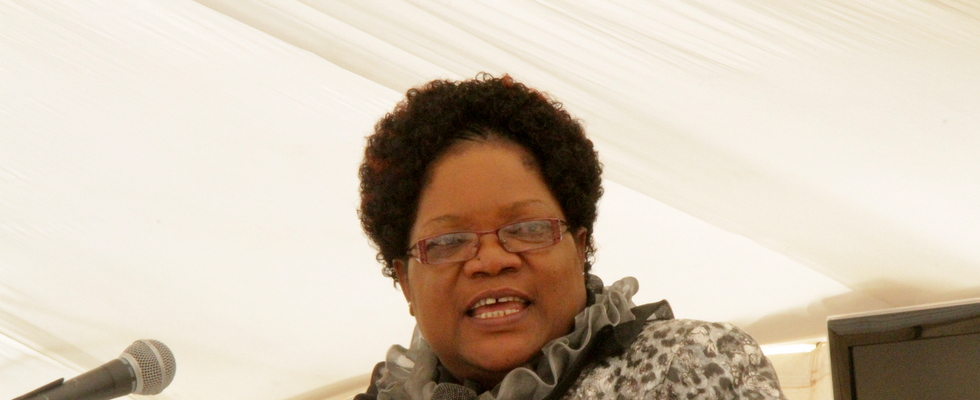 ZANU PF youth league members that were instrumental in the purge that targeted former vice-president Joice Mujuru have apologised for their role, saying they have since realised that they were used as pawns.
BY OBEY MANAYITI
The youth leaders featured prominently at First Lady Grace Mugabe's nationwide rallies, which she used to demand Mujuru's resignation.
Grace accused Mujuru of corruption, incompetence and witchcraft, as well as plotting to kill President Robert Mugabe.
The First Lady is yet to produce any evidence to back the claims a year after Mujuru was fired from both Zanu PF and the government.
The seven Zanu PF provincial youth chairpersons who were recently fired for attacking Mugabe and Grace, said they were being victimised for refusing to back a similar campaign against Vice-President Emmerson Mnangagwa .
Three of them — Harare's Godwin Gomwe, Vengai Musengi from Mashonaland West and Godfrey Tsenengamu of Mashonaland Central — told The Standard on Friday that they regretted their role in the Mujuru debacle.
"We didn't know that if they want to tarnish the image of a person, they create falsehoods like what happened to Mujuru who was accused of demanding 10% from corporates and that she was consulting witchdoctors, all without evidence and we later concluded that all those were lies," Musengi said. "We want to apologise to her that we were used out of ignorance."
Gomwe said the seven would mobilise and tell the people about all the allegations against Mujuru and made people believe them.
"Our role was to mobilise on the ground using that information, which we were given by [names supplied] concerning Mujuru," he said.
"We later discovered that it was false just like what is happening to Mnangagwa right now." Musengi said the Zanu PF G40 faction which is fighting to stop Mnangagwa from succeeding Mugabe, was started in Mugabe's own house through Grace.
Gomwe said those who did not support G40 were being hounded out of Zanu PF.
"We were expelled as seven provincial youth chairpersons because towards end of year last year, we were not attending the First Lady's tours because we realised the hate speeches at Grace's rallies were not doing any good to the party," he said.
Mujuru has challenged Mugabe to prove the allegations he made against her in court.