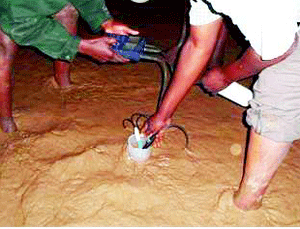 AFRICAN think tanks say they want to ensure that all countries on the continent focus on sciences and engineering studies by 2063 in order to steer industrial development.
By Nokuthaba Dlamini
The pledge was made at the just ended third Africa think-tank summit in Victoria Falls under the theme, Creating a Sustainable Future for African Think Tanks in support of SDGs and Agenda 2063.
Emmanuel Nnadozie, the African Capacity Building Foundation (ACBF) executive secretary told journalists on the sidelines of the summit on Friday that such a thrust was important for the continent to catch up with the developed world.
"The issue of moving beyond designing appropriate policies to making sure that we yield expected results from policies is something that this continent has struggled with for quite some time to accomplish," he said.
"It is not easy to implement policies practically, and we, in the capacity business believe that one of the major challenges that have resulted in this implementation gap is the issue of lack of capacity to implement.
"You can have the expertise you need to design set policies but moving from there to actually implementing what you have from those very nice policies and strategies becomes a bit difficult if you don't have the mindset capacities, human capacities and institutional capacities that are necessary."
Nnadozie said African institutions of higher learning were still focused on social sciences while neglecting hard sciences that were important for development.
"Our strategy for gender 2063 says that Africa has a gap of 4,3 million engineers alone not to mention the other categories of expertise in critical technical skills that are needed and for us if you have this kind of gap we will never be able to industrialise," he said.
"At the same time Africa universities their enrolment has about 90% of students registering in social sciences, law and humanities and that makes it hard to implement strategies if you don't not have those critical expertise skills that will support the private investments and industries as well rule and regulation determine the rules of the game so it is not capacity alone it is central and we need to put up extraordinary efforts."
African Union's (AU) commissioner for economic affairs Anthony Mothae Maruping said leaders also needed to have good leadership skills in order to ensure development in their countries.
"There must be a leader who is not only visionary but who can ensure that what is agreed upon is implemented. And it also tackles a leader who has really demonstrated quality leadership that people feel comfortable to work with and up follow their visions and support their own actions," he said.
The summit was organised by the ACBF in partnership with the African union Conference, Nepad Planning and Coordinating Agency, and the United Nations Economic Commission for Africa.