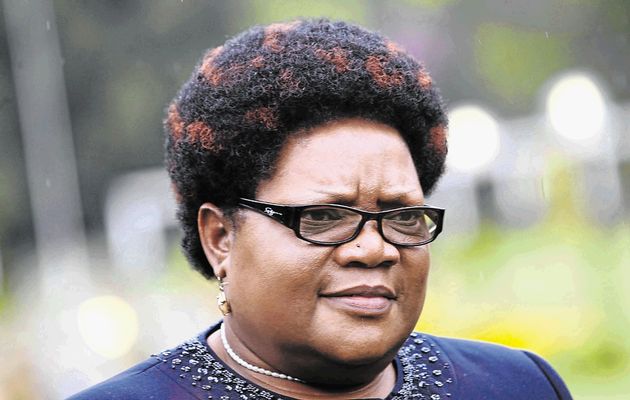 ZANU PF has opened the door to all suspended and expelled party members, including former vice-president Joice Mujuru to appeal against the sanctions.
By Everson Mushava
The ruling party's spokesperson Simon Khaya-Moyo yesterday said Zanu PF resolved at its Friday central committee meeting that all suspended members who felt they were unfairly dismissed from the party were free to appeal to the party's supreme decision-making body outside congress.
He said the central committee was already inundated with cases where party members who were dismissed approached the organ for review of their sentences. Khaya-Moyo could not reveal officials who had so far applied.
"Those who feel aggrieved are free to appeal to the central committee," Khaya-Moyo said.
"A number of appeals are coming in; I don't know who they are.
"The politburo is an administrative body of the central committee and the central committee can overturn the decisions by the politburo. There are quite a number of appeals that will be heard by the central committee."
Zanu PF fired Mujuru alongside 150 members who included former spokesperson Rugare Gumbo, Presidential Affairs minister Didymus Mutasa and several Cabinet ministers accused of working with the former vice-president in an alleged plot to oust President Robert Mugabe.
They were not given room to challenge their dismissals, let alone appear before the national disciplinary committee (NDC).
Zanu PF launched another round of suspensions in the past three months targeting Vice-President Emmerson Mnangagwa's allies as infighting continued in the revolutionary party, this time pitting the VP's faction against G40, another faction that enjoys the support of Mugabe and his wife First Lady Grace Mugabe.
On Thursday, Khaya-Moyo said the NDC had been asked to expedite dealing with all the various issues before them that would be determined in the next politburo meeting.