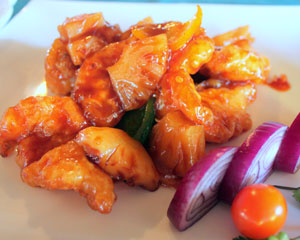 Whenever I see guavas, I remember the Christmas of 1986 when we went to Mutoko for the holidays. This was our first and sadly only Christmas in the rural areas and we were elated. There were many guava trees at my grandfather's homestead and with my cousins Winnet and Emma, we could hardly contain ourselves. Each of us claimed her own guava tree and ate with much recklessness until we got constipated. My grandmother would get worried when we cried because of stomach pains and she made us bath in the middle of the night as a way to relieve the constipation. Decades later, I still don't see the connection.
Edith
Guavas are one of the fruits found in abundance in summer in Zimbabwe. A number of people don't go out of their way to look for them because they are always at their disposal. So this week, I dig deeper to try to find out what health benefits could be derived from guavas that are more seed than pulp. Here is what I discovered.
Immune booster I didn't know that the guava contains more Vitamin C than oranges. In fact, guavas contain four times more Vitamin C than all citrus fruits. Vitamin C protects against common infections and pathogens. Vitamin C together with lycopene, quercetin and other polyphenols also act as antioxidants that fight against free radicals and prevents the growth of cancer cells. Guavas have shown to be widely successful in reducing the risk of prostate cancer in men and inhibiting the growth of breast cancer.
Prevents diabetes The rich fibre and low glycemic index of guavas helps prevent the development of diabetes. The low glycemic index inhibits sudden spikes in sugar levels and the fibre content ensures the sugar levels are regulated.
Treats constipation My experience of guavas and constipation above shows that anything should be done in moderation, otherwise the reverse will be true. Guavas eaten in moderation serve as excellent laxatives helping in the formation of healthy bowel movements. Guavas are one of the richest sources of dietary fiber compared to other fruits.
Improves eyesight Guavas also contain Vitamin A, which is a well-known booster for vision. It helps slow the appearance of cataracts and macular degeneration.
During pregnancy Guavas contain folic acid which is recommended for pregnant women because it develops the baby's nervous system and prevents neurological disorders.
Beats toothache Guava leaves have an anti-inflammatory action and powerful antibacterial ability which fights infection and kills germs. Guava leaves are also good for combating flues and colds. My grandmother would boil the leaves and add a bit of sugar and make us drink this pungent concoction, which works wonders.
Stress relief Guavas contain magnesium which helps relax muscles and nerves. Today I'm going to give you a simple recipe for cooking guavas, the only guava recipe my mother knew. For a long time this is the only other way I knew how to eat guavas apart from, straight off the tree. Served warm, this is a perfect dessert for a cold July night. I hope you enjoy its simplicity.
Poached guavas with custard Ingredients: l4 cups water l400g sugar l2 teaspoons vanilla essence l½ teaspoon ground cinnamon l10 guava's halved or quartered depending on their size l Custard for pouring Method In a medium-sized pot over medium heat, pour in the water and add the sugar and vanilla essence. Simmer until the sugar is completely dissolved, for about 10 minutes. Add the guava halves or quarts, add cinnamon and cook for about 10 minutes until the guavas are tender. Remove the guavas and put into serving dishes. Simmer the syrup until thick and reduced, five minutes further. Pour over the guavas and serve with the custard. This serves four to five people.