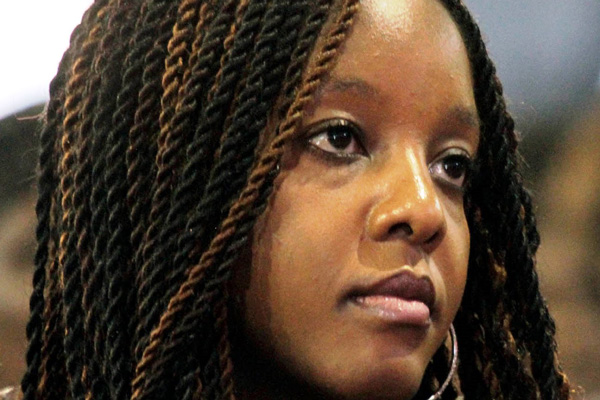 My People, I am sure the last few days have all but confirmed to you that real African leaders do no waste time visiting useless local African hospitals for treatment as they could end up being exposed to dangerous opposition activists.
letter to my people BY DOCTOR STOP IT
For now, we are not involving South Africans as we have given them a few years to become real Africans. Comrade Jacob Zuma is not disappointing in ensuring that South Africa becomes a fully-fledged African country as corruption is fast becoming one of the major economic activities.
And when you throw in nepotism, cronyism, theft of national and natural resources, state capture, dictatorship and service delivery collapse taking place in Mzansi, then you have a real African country in the making.
Angolan President Eduardo Dos Santos with his oil and diamonds is receiving medical treatment in Spain while President Buhari of mineral and oil-rich Nigeria has just gone a step further. He has spent several weeks receiving medical treatment in the seat of capitalism and western imperialism, Britain.
Zimbabwe's very own Bobster who boasts that his country is the second most literate in Africa and has several critical minerals that include gold, diamonds and platinum gets medical treatment, including basic eye procedures like cataract removal in Singapore.
We even had the luxury to misplace $15 billion with nobody being held responsible or asked to explain the whereabouts of money that can fund the country's budget for five years.
So stories about The Bobster flying to Singapore or China for this or that treatment are simply old hat and not worth writing as that is the normal thing to do for African leaders.
Simply put, Africa's leaders have collectively pulled the middle finger at their people and the health service delivery institutions, over whose destruction they presided.
Don't believe stories that his children and in-laws also receive treatment in Singapore for toothaches and headaches. However, his daughter, Bona was airlifted to Singapore to deliver her child and after delivery, the new grandfather used a government plane to pick up his daughter and grandson.
I have debate on the continued rise and rise of the country's future leader and that will be brought to an end for now. There is nothing wrong with children of African presidents being positioned strategically to take over power or economic interests, just as is happening in Angola where Isabel Dos Santos, the First Daughter is now Africa's richest woman.
Why not celebrate when our own Bona is made member of the Censorship Board, or part of the leadership of a bank for young people. I hear some of you shout that it's now a Bonana Republic!
Back to hospitals; in Africa, hospitals have become places where people go to die and not to be healed.
Many years ago, upon entering a government public hospital, people would be met by the reassuring smell of disinfectants.
Currently one can receive all sorts of receptions including flies, the smell of floor wax or the rather unsettling smell of something rotting somewhere in the vicinity.
When rapists become prefects
The whole world must have been very surprised when some politician took it upon himself to criticize me, adding that I was a very bad person who is not fit to be the mother of all of you.
Privately I am aware that plans are already at an advanced stage to plan a Million Woman March, led by the Women and Youth Leagues and to protest against this politician believed to have been encouraged by Joice to make those scurrilous statements.
However, it has been brought to my attention by some of my boys and girls who keep me updated on developments taking place around the country.
Apparently, the wayward comrade who is leading a very obscure political party has very embarrassing skeletons in his cupboards other than the fact that he, like Joice, has been part of the establishment since 1980.
He also stands accused of raping a woman who was trying to expose the murder and rape of thousands of people in the Midlands and Matabeleland provinces in the early 1980s.
Other than the rape accusations, we wonder what else the former soldier may have done during that unfortunate chapter of our history.
With love from Belarus
We notice some heavy diamond mining equipment is being shipped into the country through Manicaland. The equipment is being brought in from Belarus; the same Belarus that provided heavy equipment for retooling at Hwange Colliery Company; the same equipment which started breaking down after a few weeks.
Is this part of what Ngwena bargained for when he visited that country? If we are to buy anything from those people, maybe we should just stick to helicopter gunships and not economic tools.
Munhuwese kunaBona!
UBona wezwelonke!
Dr Amai Stopit! Ph.D (Fake)
Feedback: Doctorstopit@gmail.com