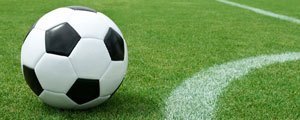 Chapungu…. (0) 1 How Mine…. (2) 2
BY TERRY MADYAUTA in Gweru
KELVIN Kaindu's dream of clinching his first major title with How Mine remains alive as his side beat Chapungu 2-1 in the quarter finals of the Chibuku Super Cup at Ascot Stadium in Gweru yesterday.
The Zambian mentor's side was made to work for their victory as Chapungu put on a spirited fightback in the second half after the visitors scored both goals in the first half.
Chikurupati, as How Mine are affectionately known, opened the score sheet in the 37th minute when the Chapungu defence failed to clear a Tsepo Ranthokoane cross, which Peter Moyo headed home to beat Chapungu goalkeeper Roy Mazingi.
The visitors doubled their lead on the stroke of halftime, courtesy of Tinashe Makanda, who calmly connected a low cross from Timothy January, who had dribbled past the Chapungu defence.
Ricky Bota grabbed the consolation goal for the airmen in the 57th minute when he lashed home a thunderbolt from a free kick just outside the box to beat How Mine goalkeeper, Donovan Bernard.
Though Chapungu seemed determined to grab the equaliser, their strike force of veterans Phillip Marufu and Osborne Mukuradare failed to convert clear cut chances in front of goal.
Kaindu said he was impressed with his team's performance, which saw them through to the semifinals of the Chibuku Super Cup.
"Glory to God! I'm happy that we progressed to the next stage of the tournament. We played very well in the first half and we got goals, but Chapungu gave us a stiffer competition in the second half. We had a substitution that was injury-inspired which changed our game plan, but we did well. We hope to see our opponent in the next stage," said Kaindu.
His counterpart Tendai Chikuni was disappointed that his charges failed to prevail at their homeground.
"We did not play well in first half but after the break, we played well though we could not convert some of the chances we got. It's a Cup game and as such, it is different from the league match," said Chikuni. Teams: How Mine FC: D Bernard, P Tonha, T Ranthokoane, S Makundika (M Mukumba, 46'), F Mukarati, M Ncube, T Makanda, P Manhanga (T Banda, 78′), K Musharu, P Moyo, T January (T Masuku, 62') Chapungu FC: R Mazingi, C Mativenga, R Bota, T Ndlovhu, B Mbavarira, M Muchingami, B Mugoni, P Kumbula (E Chitauro, 70'), P Marufu, B Sahondo (O Mukuradare, 47'), T Chitora (A Tavariswa, 47')