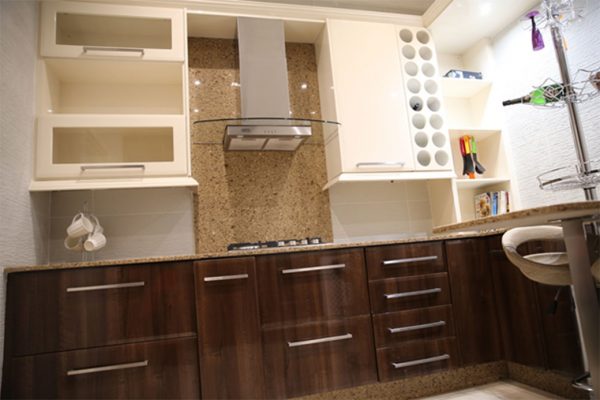 Before you start ripping out your cabinets and shopping for new appliances, answer these 10 key questions that can save you time, money and heartache.
Are you loving or listing?
Unless a homeowner is about to put their house on the market in the next 12-24 months, any rehabilitation project in the kitchen should be with their personal lifestyle in mind.
And if you are listing, be advised that most potential buyers are more concerned about the condition of the roof than the types of counters you have. Many clients spend a lot of money remodelling their kitchen for a supposed resale and they have no intention of selling it any time soon.
Are you respecting the home's architectural integrity?
There is nothing as horrible as getting in a 1960s model house to find that it has been given an open plan kitchen that looks terrible to even the workers in that kitchen.
When in doubt, go on the internet and see what your burnt orange oven you're so eager to kick to the curb is fetching. And make sure your new kitchen flows with the rest of your home, this is important for resale as well.
Are you thinking cabinets in the pantry?
Putting in cheap cabinetry is not the way to go. Cabinetry should be one of the biggest investments in a kitchen even it's a rental property. No one wins if particleboard ends up in a landfill.
Do you really need top-of-the-line appliances?
While investing in quality appliances is always advisable, assess all your needs before going cuckoo with that 24-month same as cash credit offer.
Do you really need a chef-grade six-burner stovetop? Probably not, but having a large family does merit the need for the Cadillac of dishwashers.
Consider how often you use them and how much wear and tear they will get and always choose appliances offering you the most features that you'll actually need to suit your lifestyle, remembering to be honest with yourself.
Do you trust your contractor?
Is he reliable? Do your research before hiring a contractor. It can easily turn into a complete disaster if you don't. It's not rude to ask for references; it's just common sense. If you get a bad vibe from the person, don't hire them.
Is your kitchen too trendy?
Everything should have its own place Think about all of your pots, pans, plates, spices, cutting boards, gadgets, serving platters, baking equipment, trays, wine bottles, and even think about where to store your appliances and garbage can.
Use simple dividers to get organised and consider using deep pullout drawers instead of lower base cabinets for everyday pots and pans.
Are you maximising headroom?
It is always best to take your cabinetry all the way to the ceilling. Having a dead space creates clutter, dust and outdates the kitchen. Filling in spaces, even with false cabinetry, will make the room look bigger even if your ceilings are low.
Do you need help?
You want your home to hold its value, function in the real world and look good at the same time, and investing in a pro can be the way to go.
Calling in designers and real estate agents may seem like a costly undertaking, but we think earmarking a percentage of your redesign budget is worth it, especially when it comes to lighting.
Lighting is everything and make sure you have enough in your budget at the end. —Kitchen Link