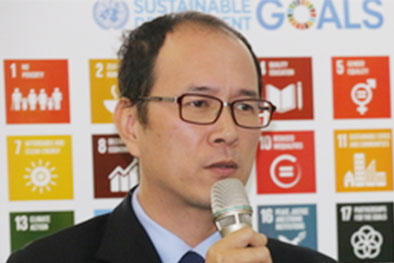 Over 300 women in Zimbabwe have benefitted from the United Nation Population Fund (UNFPA)-run campaign aimed at ending obstetric fistula.
By Abigail Matsikidze
Obstetric fistula is a potentially serious medical condition in which a hole develops between the vagina and rectum or the urinary bladder due to prolonged or obstructed labour.
Addressing journalists at a media briefing on the findings of the State of World Population Report 2017, UNFPA Zimbabwe deputy representative, Yu Yu said their organisation was working with other partners in the campaign to reduce the prevalence rate of obstetric fistula.
"In Zimbabwe, UNFPA is leading the campaign to end obstetric fistula through a collaborative effort with partners, Women and Health Alliance International and the Ministry of Health and Child Care," he said.
Yu said UNFPA had been working with the government in the gathering of statistics on the levels of fistula in the country.
"This journey began in 2009 with the support to the Ministry of Health and Child Care to conduct an obstetric needs assessment to determine the magnitude of fistula in the country. At the moment, Chinhoyi Provincial Hospital in Mashonaland West Province is the only institute offering fistula repair surgery," he said.
The State of World Population Report 2017 report entitled, Worlds Apart: Reproductive Health and Rights in an Age of Inequality states that 43% of pregnancies in developing countries are unplanned. The report says back at home, marriages below the age of 18 were pegged at 32%.
"To date, a total of five fistula camps have been conducted and over 300 women have benefitted from these fistula repair camps. Waha is leading pre and post-operative management of obstetric fistula through a mentorship programme and a total of 12 doctors and 46 nurses have been trained," Yu said.
Fistula is a preventable and treatable medical condition, which can persist due to weak health systems, poverty and child marriages.
UNFPA is working together with other United Nations agencies, partners and the government towards a future where there is no inequality, especially in the developing countries, including Zimbabwe.