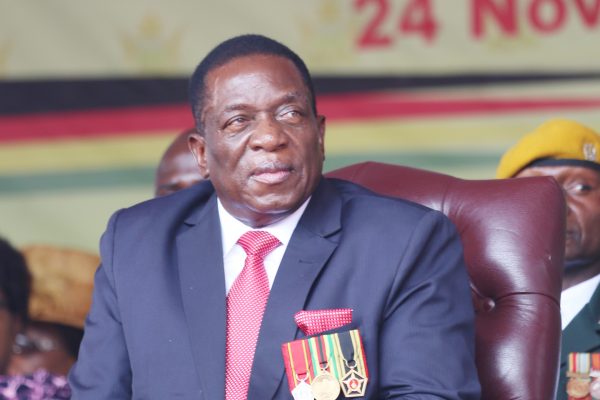 President Emmerson Mnangagwa assumed the reins on Friday, inheriting a struggling economy, thanks to years of ill-governance and neglect by his predecessor whose thrust was power retention at all costs.
BY NDAMU SANDU
The economy is beset by a liquidity crunch, dilapidated industrial infrastructure and zero investor confidence emanating from policy flaws.
Government is in the meantime choked by fiscal deficits due to runaway recurrent expenditures with the deficit projected to total $1,8 billion this year from $1,4 billion in 2016 as government failed to live within its means.
In a paper, Zimbabwe's Economic Structural Issues and Engines for Growth – Opportunities, Challenges and Risks, economist Daniel Ndlela and Godfrey Kanyenze said no meaningful economic growth and development could occur in the absence of macroeconomic stability.
"In view of runaway expenditures against declining revenues, prudent fiscal management to achieve fiscal sustainability is critical," the paper said.
"Central to fiscal consolidation and enhancing growth is the need to rationalise and reprioritise expenditures away from employment costs towards priority capital and social spending."
Former Finance minister Tendai Biti said the economy required good indicators that signalled a new shift.
"One of the indicators is political. Are you prepared to work with the opposition? Are you prepared to work with [MDC-T leader [morgan] Tsvangirai? That's the indicator," he said.
"Zanu PF on its own cannot handle it. What is required is a national transitional authority. If from day one there is exclusion, then you are perpetuating [former president Robert] Mugabe's legacy."
Biti said Mnangagwa faced an insurmountable task to resuscitate the economy.
"There is no money and they [Mnangagwa administration] are coming in where there is a serious budget deficit now at over 50% of total expenditure. They require emergency budgetary support and if they don't get it, they will continue in deficit financing, raiding the Reserve Bank and issuing bond notes that are not backed by anything," he said.
Biti proposed the end to deficit financing and the need to make bold decisions that signal a new shift, especially on new issues around indigenisation and empowerment, which were at the centre of Zanu PF's 2013 campaign, adding that he had doubts government can "do that eight months from elections".
Economist Moses Chundu said while the nation celebrated the departure of Mugabe, the sad reality was that he had left his legacy institutionalised.
The starting point for the new administration, he said, should focus on institutional reforms towards normalcy, improved efficiency, transparency and accountability.
"Once the new president sends a strong anti-corruption signal, it will trigger a host of other forces into a self-correcting mode. As the various sectors and economic players self-correct, we will see the various indicators respond positively," he said.
"The whole issue revolves around confidence. once the administration inspires confidence to its own citizens, to the investing public and to the international community, we are good to go."
He said addressing corruption would unlock a lot towards achieving such issues as job creation, economic growth, improved balance of payment position, stable prices and improved social service delivery.
"An appropriate amnesty programme and assets recovery programme as part of the anti-corruption drive can go a long way to fund recovery without resorting to further borrowing," Chundu said.
He said fiscal discipline was critical as the "unsustainable government borrowing has been crowding out private investment and creating instability in the financial markets".
"I know there will be pressure to please a host of constituencies that worked for the transition but playing Father Christmas will backfire. Those who feel they deserve a treat should delay their gratification and allow the leader to put the economic train back on the rails first," Chundu said.
Economist Clive Mphambela said he did not subscribe to conventional wisdom, which calls for the rationalisation of the civil service with the aim of improving its effectiveness by cutting the wage bill that has been draining the fiscus.
Rather, Mphambela said it was efficiency, not the size, which mattered.
"The new government should not be in a hurry to trim the service but instead embark on a restructuring exercise aimed at improving delivery and efficiency," he said.
"If the economy is immediately put on the right trajectory of growth, you don't want to derail that process by having a small state that does not support the level of economic activity that will result from a growth policy," he said.
"I believe that an optimal civil service reform programme should be premised on "retire, retrain and redeploy". those civil servants that are of retirement age can and should be retired, whilst those that are still able-bodied and employable should be retrained, re-equipped with the new skills and redeployed with speed."
Mphambela said civil service reforms should take on a holistic but "non-conventional" approach that appreciates that it is not the size of the civil service that is always a problem but the inherent efficiencies.