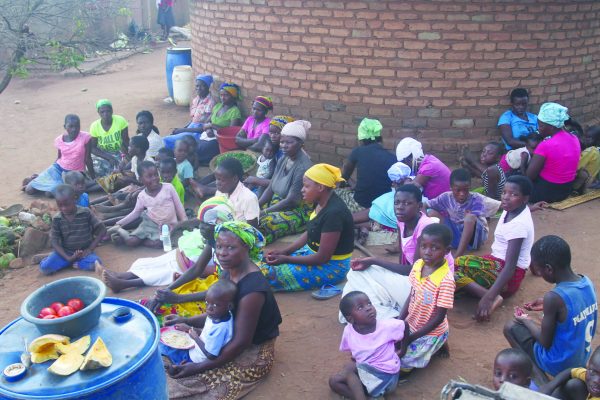 Next Friday, all roads will lead to White City Stadium in Bulawayo for World Aids Day commemorations.
By Moses Mugugunyeki
The commemorations running under the theme; Closing the tap of new HIV infections, come at a time when Zimbabwe is riding on a fairytale as far as HIV prevention is concerned.
According to the Zimbabwe population-based HIV Impact Assessment, new HIV infections have dropped from over 82 570 in 2009 to an estimated 42 314 last year.
The report says Zimbabwe recorded a decrease in the number of people dying due to Aids from over 3 000 per week in 2004 to less than 900 deaths per week in 2015.
Health and Child Care minister David Parirenyatwa in his state of the nation address on HIV and Aids in Zimbabwe to mark World Aids Day last year attributed this to the rapid expansion of treatment services over the years.
"I must commend the stakeholders and partners whom we work with for helping the Ministry of Health and Child Care to decentralise treatment to 1 600 health centres across the country," Parirenyatwa said.
"The expansion of treatment is also helping in closing the tap of new infections as people who are stable on treatment have low viral loads and therefore have less chances of transmitting HIV."
Parirenyatwa said Zimbabwe's success HIV story was a result of the comprehensive combination of high impact HIV prevention interventions, which included HIV testing services, prevention of mother-to-child infection, condom promotion and distribution, treatment as prevention, behaviour change and voluntary medical male circumcision.
However, Zimbabwe should not sit on its laurels as ending Aids by 2030 requires a commitment from all everyone. One such approach of achieving such a target would be for government to explore various ways and mechanisms, including sustainable financing, to enhance the national response to HIV and Aids.
National Aids Council (NAC) communications officer Tadiwa Nyatanga said Zimbabwe was on course to end Aids by 2030, although she noted challenges.
"Indeed, the targets are ambitious but due to the diligence of NAC and their implementing partners under the guidance of the Ministry of Health and Child Care, Zimbabwe is on the right track regarding meeting the 90-90-90 targets," she said.
Nyatanga said according to the ZIMPHIA Report of 2016, the goal of ending the Aids epidemic in Zimbabwe by 2030 was within reach, provided there was continued expansion of HIV treatment programmes and targeted HIV-testing, especially for men and young women.
"Funding is one of our major challenges. Our own domestic fund, the Aids Levy [National Aids Trust Fund] is inadequate to meet our programming and treatment needs. Donor fatigue is creeping in. The response to HIV has also been hit by the current foreign currency issues. Procurement of medicines, test kits and other necessities require foreign currency, which is in short supply in the country," she said.
"Complacency is one other problem. The reduction in Aids-related morbidity and mortality due to antiretroviral treatment has led to some people engaging in risky sexual behaviour. As NAC, we continue to encourage people to avoid being infected with HIV. As a country, we want to close the tap of new HIV infections," she said.
In pursuit of "closing the tap of new HIV infections", Zimbabwe is prioritising and scaling up high impact HIV prevention services, with a particular focus on most at risk and key affected populations, including sex workers, youths, prisoners and cross border truck drivers, as well as adolescents and young women.
Nyatanga attributed the success of such intervention programmes to collective participation.
"We attribute our success to collaborative work by all stakeholders in the country. Our parent ministry is very proactive, our implementing partners are cooperative and networks of people living with HIV have really been key in encouraging others to get tested, to accept their status if they are found to be positive, to take treatment consistently as prescribed and to join support groups for moral support," she said.
"Specific interventions in the form of evidence-based programming and hotspot mapping have gone a long way in reducing HIV incidence."
Zimbabwe has done well with the Aids Levy, but the funding remains inadequate to meet the entire burden of the national response.
In line with government policy, 50% of the Aids Levy goes towards antiretroviral treatment.
Although largely dependent on economic performance, the levy has grown over the years and now supports the provision of antiretroviral therapy to over 232 000 people. In addition, the levy has also supported various community-driven HIV prevention interventions.
However, the biggest undoing of the HIV success story in Zimbabwe is the fact that there are a number of people in the country who do not know their HIV status.
Parirenyatwa said the challenge was to motivate the over 470 000 people who do not know their HIV status yet they need to be put on treatment.