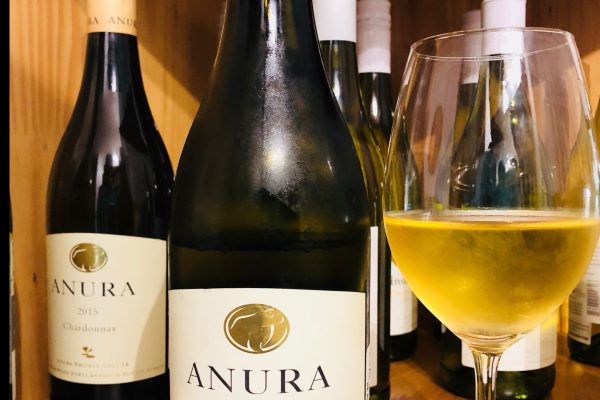 "On Saturday afternoons when all the things are done in the house and there's no real work to be done, I play Bach and Chopin and turn it up real loudly and get a good bottle of chardonnay and sit out on my deck and look out at the garden" —Maya Angelou.
By Lebbie Musavaya
Why, oh why would official wine variety days be set in cast and stone? Why does somebody have to tell wine drinkers when to drink a certain grape variety? Wine official days are a way of every wine lover, worldwide, joining in the movement of the grape variety being celebrated. I love the idea as it makes me aware of the hundreds of wine enthusiasts celebrating with me. Tomorrow is National Chardonnay Day. A day all wine lovers are called upon to raise a glass with the oaky, smokey and buttery, Chardonnay.
Chardonnay is a white grape variety that is grown in almost, if not all, wine regions, the world over. It has experienced a fair share of fashionable trends and is still a grape variety that stands popular with wine enthusiasts. It has earned a badge for being "the darling of the vineyard". This is mostly attributed to its ease of growth in varied climates and its high yield. Wine growers absolutely adore Chardonnay for its varied viniculture and adaptation.
The Burgundy region in France is the home of Chardonnay. There's a huge play on names and for the wine traveller, terms like "Chablis" and "Pouilly-Fuissé" are synonymous with Chardonnay. When we talk and sip on Chardonnay, we cannot exclude Champagne, a sparkling wine region in France as well as the name of the world's most notable sparkling wine. Chardonnay is one of the three traditional grape varieties used in its production.
One of the classics of Chardonnay is its ability to be produced in a full-bodied, wood-fermented and wood-matured style, as well as a lightly wooded style and finally, an un-wooded style. With the wine world classified into Old World and New World, the Old World is northern hemisphere wine regions where the climate is generally cool to cold and the New World is southern Hemisphere, where the climate is generally warm to cool. The Chardonnay produced in a warmer climate has flavours more of a tropical fruit nature whilst those from cooler climates, though still fruity, are more citrus fruit with a notable acidity. Many but not all wood matured Chardonnays are age worthy.
In South Africa, Chardonnay is produced in more than a couple of styles. You have the opportunity of sipping on an unwooded, light, crisp and green fruit laced Chardonnay, which is often associated with a cooler climate. A lightly wooded style is also produced in South Africa, to add a bit of elegance to your sip for those wine enthusiasts who appreciate subtle depth. Then, you also get the oaky and buttery style that's full-bodied and rich. This is not for the light-hearted wine lover, as structure, depth and complexity will fill your glass.
Chardonnay food pairing
Creamy and rich buttery dishes pair well with Chardonnay. Wine lovers, before your perfect pairing, take a moment to observe the style of Chardonnay in your glass. A lighter Chardonnay should be paired with lighter dishes like a creamy mayonnaise based salad, vegetarian dishes and creamed vegetables. Full bodied Chardonnays handle dishes heavier on the cream side, like cream and butter based seafood and stews in creamy sauces. For the cheese lovers, your fatty and creamy cheeses will give a memorable moment. Remember wine lovers, the best pairing is what you enjoy, let the moment of Chardonnay take you to a food experience and pass it on to fellow wine lovers.
Chardonnay of the week
Anura 2015 Chardonnay $14
Thanks to Danai Wines, my palate was "Chadonnayed" in preparation of World Chardonnay Day. This South African Chardonnay is lightly wooded with liberal aromas of fresh fruit flavours. Mushy green pear and orange peel generously come through and follow through on the palate with a pleasant confusion of ripe fruit and fresh green fruit. A tasting pour for two of this Chardonnay turned into a bottle tasting, thankfully for two.
Wine is available from Danai Wines at Chisi Walk in Chisipite.
It's official, wine lovers. Chardonnay is calling on wine enthusiasts, you and I, included. Allow this three in one darling to be your wine during these celebrations. Until next week, keep a bottle of Chardonnay at hand and choose the moment you want to experience. I'm feeling a bit serious right now and a glass of full-bodied Chardonnay is what will match my mood. A Chardonnay cheers, wine lovers.
l Lebbie Musavaya is a qualified passion-filled wine consultant who spends quality time with wine through travel, study, wine chat and, of course, sipping on wines. Email: hanyirel@me.com