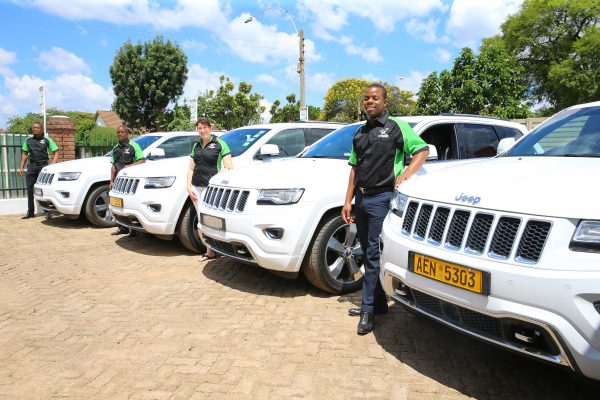 Leading car hire firm, Impala Car Rental, is spreading its wings and recently opened a new branch in Victoria Falls as the company continued to gain a foothold on the hospitality industry.
By Staff Reporter
Last year the company went regional, setting up branches in Johannesburg and Durban in South Africa while mulling plans to open other branches in Cape Town (South Africa), Lusaka (Zambia) and Botswana.
Impala Car Rental sales executive Tatenda Innocent Matiashe said opening a branch in the resort town of Victoria Falls was necessitated by the rapidly growing tourism industry.
"As a leading car hire, we discovered that it was most convenient to open a branch in Victoria Falls so that we serve our customers, mainly tourists and other people who would be visiting the resort town," Matiashe told The Standard Style on Friday.
He said Impala Car Rental, which is in its 11th year of existence, was gaining a foothold in the travel and tourism in the region.
"Impala Car Rental has opened offices in Johannesburg and Durban. We will soon open offices in Zambia before we set up another branch in Botswana. We want to be a force to reckon with in the travel and tourism sector in the region," he said.
Two months ago, the company got a major boost on its fleet when it imported five top of the range SUVs Jeep Cherokee models with another batch of Toyota Hilux models having imported last week.
"We have bolstered our fleet in preparation for the elections. We are expecting another batch of 10 sedans in the coming few weeks," he said.
Matiashe said the Victoria Falls branch would provide services similar to those offered in Harare.
"We would offer services such as car hire, chauffer services, wedding packages and airport transfers just like we do in other cities where our company is found," he said.
Impala Car Rental was established in 2007 with the sole aim of providing transportation solutions for the traveling public in and around Zimbabwe. However, the company has incorporated wedding packages and airport transfers in its line of business.