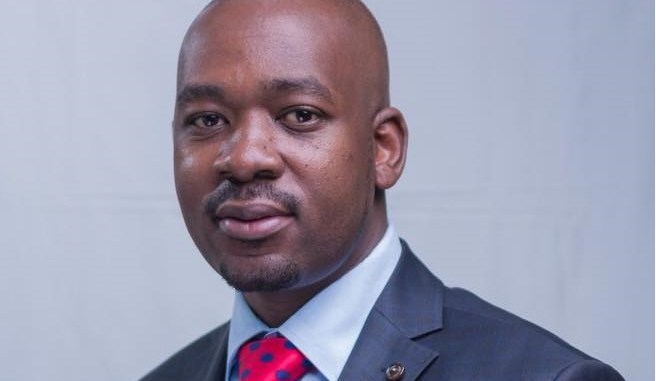 MDC Alliance leader Nelson Chamisa yesterday promised to  scrap bond notes and replace them with real money if he wins next month's elections. Addressing hundreds of supporters at a Binga rally, Chamisa said his management style would be the opposite of former president Robert Mugabe and his successor Emmerson Mnangagwa.
BY OBEY MANAYITI
"Zimbabwe will be one of the most developed countries and will surpass South Africa and Botswana. We will be the number one country in Africa. We want to go back to where we were in 1980 when we were the envy of other countries," he said.
Chamisa said Mnangagwa was the source of Zimbabwe's problems and had no capacity to solve the economic malaise. The MDC Alliance leader promised free primary education, pensions and other things.    
He said July 30 elections were an opportunity to remove Zanu PF and  start rebuilding the country by creating jobs. 
"On July 30 we are not only going to vote, but we are also removing poverty, unemployment and shortage of cash," he said.
"On July 30 we will go and remove the sleeping government that doesn't care about the people."
Chamisa said July 30 was an opportunity to revive industry and to work on the dilapidated infrastructure including hospitals, schools and roads.
He promised to transform Binga into a modern city where many services like the issuance of passports would be provided to save people having to travel to faraway places.
"There are a lot of things that we will be doing starting from August 1 when I would be the president," Chamisa said.
"The first one is to remove the bond note and replace it with real money. Before bringing our own currency we will bring the pula, rand and  the  United States  dollar. On top of that we are going to change the way banks operate. When a person deposits money into an account, it must generate interest and not to disappear as is happening now.
"When we get in we will address the issue of unemployment, we cannot be a country with such high levels of unemployment."
The MDC-T leader said real leaders should be able to visit all the areas so that they get an appreciation of life experienced by others in rural areas.