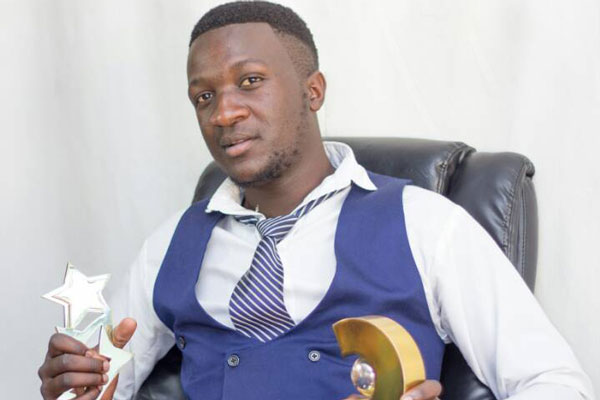 National Arts Merit Awards and Roil Bulawayo arts awards winning comedian Mandla fears for his family after his mother was intimidated by suspected Zanu PF youths on Wednesday afternoon at their residence in Pumula South, Bulawayo, while he was in the central business district.
By Sindiso Dube
A terrified Mandla told The Standard Style that he had received a text message from his mother informing him that a gang of youths had told her to advise him not to interfere with politics in his comic scripts.
In a text message that was seen by The Standard Style, Mandla's mother said: "You should stop taking part of politics (sic) and talking about it in your jokes, there are people who came here (home) who said you were insulting the President, Emmerson Mnangagwa. They say they also heard you saying some bad stuff in the morning. They said I should advise you not to talk about politically-related things before they take the matter further," she wrote.
Mandla said he was unsettled when he received the message.
"I was scared for my mother because I was now thinking of the worst. What if they had assaulted her or said something that would scare and traumatise her? Fortunately, she is fine and unharmed," he said.
The comedian said he would not stop telling political jokes since comedy was nothing but social commentary.
"As comedians, we thrive on what happens in society, homes and government, we just talk about it in a joking manner and not to mean harm or anything sinister. Commentary is our job and comedy is what pays my bills, so I will continue doing what I know best," said Mandla.
Asked if he made a report to the police, he said: "I didn't report the matter to the police, I don't think it's something serious.Although my mother took it seriously, to me I am an artiste and such intimidation always comes our way,"
Real name Mandla Simbarashe Mathe, he rose to fame by imitating former president Robert Mugabe's voice and taking on political issues in his scripts.
The comedian, who recently performed at the Funny Ballot Box Show at the Vista, is preparing for his one-man show dubbed Am I Dreaming set for the Bulawayo Theatre on August 18.