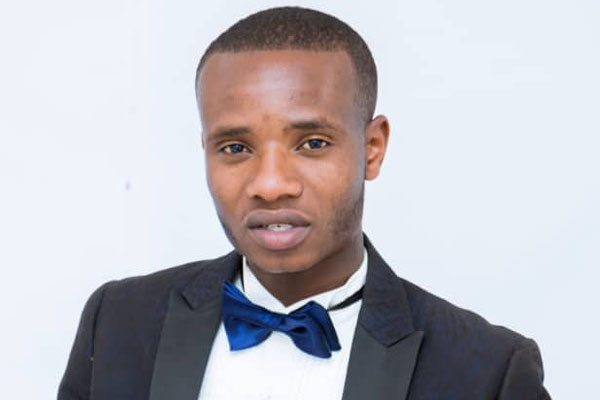 gospel music sermon with The Master
ONE of the brightest young gospel musicians to emerge this term, Yanaya hitmaker Best Masinire, and songstress Whitney Dube, who is popularly known as Whitney Songbird, are set to tie the knot at the end of the month.
Masinire, together with his fiancée Whitney, were the top two gospel musicians in the respected annual Coca-Cola ZBC Top 50 videos of the year competition.
Songbird was the best female gospel artiste after her hit song Supernatural came seventh and Masinire's Yanaya was number 14 in the competition.
Last year it was Masinire who came out sixth with Rooted in the Word of God, a duet he did with Songbird.
An elated Songbird revealed to Standard Style last week that God had been so wonderful and had blessed her with a gift called Masinire.
"God has been wonderful to me, He loves me and has blessed me with a gift called Best Masinire and I am confident of this very thing that He who has begun this good work in me, He will perform it until the day of Jesus Christ," she said.
"My mouth reflects His Lordship who is in my life and the Word of God burns like fire in my bones. It was a great honour right from the Kingdom of Heaven.
"I continually give glory to God, who has made it possible and I know more is coming. It's a new level.
Masinire said the wedding would be held on March 30, 2019.
"The ceremony will be held at Christ Embassy Belvedere Church from 10am to 12:30pm. Everyone is invited there.
"However, the reception is strictly by invitation as there is limited space. It's happening at Merrion Lodge in Greendale, starting in the afternoon."
He added that his journey had been and was still a walk on water (a walk of faith).
"We refused to observe the challenges and now we can boldly sing Yanaya medu mumunda. I have learnt that faith always works. The Lord has been so gracious to us and made sure that His Word produces what it talks about in our lives — Mukana wedu wasvikawo.